Endless Legend Shifters expansion pack out today with deadlier winters
Endless Legend's latest expansion, Shifters, has arrived on Steam with a few new elements to keep the game very fresh.
Published Thu, Apr 7 2016 2:01 PM CDT
|
Updated Tue, Nov 3 2020 12:00 PM CST
Endless Legend just keeps getting more content, even though as a 4X there's almost limitless replayability already. The new Shifters expansion from Amplitude Studios is out right now on Steam for 25% off and adds a new, interesting, faction and makes the winter a nastier bite to them.
If you thought you mastered the game already, then you'll have to think again, and try again as things become a bit more difficult. Shifters lets you take control of a transient Allayi faction that can literally shift with the seasons, moving from a most appreciative ally to the deadliest faction on the planet Auriga, which they're dedicated to defending. They're magical, and wouldn't you want to be magical too?
Those winters that already had a detrimental effect on your production just got a bit worse. Not only do they do that, but now the cold temperatures can freeze the bodies of water so that you or your enemies can better attack you from. No need to waste those precious turns any longer.
The expansion was built upon a good foundation but also with valuable feedback from the community itself. Amplitude Studios has been very serious about considering all comments on their past beta tests, positive and negative, to improve the mechanics and make sure it fits in just right. "We've collected great feedback thanks to the community that participated in the closed Beta and that helped us polish the Allayi faction," said Romain de Waubert de Genlis, Creative Director at Amplitude Studios. "Players are in for an entirely new experience with the enhanced winter, as they will be able to master the elements thanks to new game mechanics."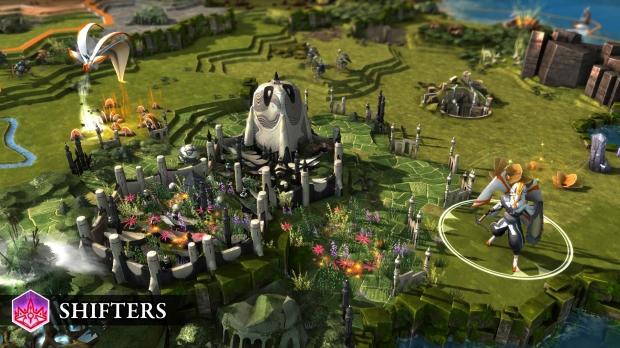 Related Tags