Access the Windows desktop within SteamVR, you'll never have to leave
Now you'll never have to leave the VR interface at all, with the new ability to interact with your desktop within the SteamVR interface itself.
Published Wed, Mar 23 2016 7:06 PM CDT
|
Updated Tue, Nov 3 2020 12:00 PM CST
The SteamVR platform is mighty innovative as of late, answering questions that no one has quite asked yet, but doing so in a constructive and fun way. You can now access your desktop inside VR within the SteamVR interface, letting you play with your desktop in front of your face.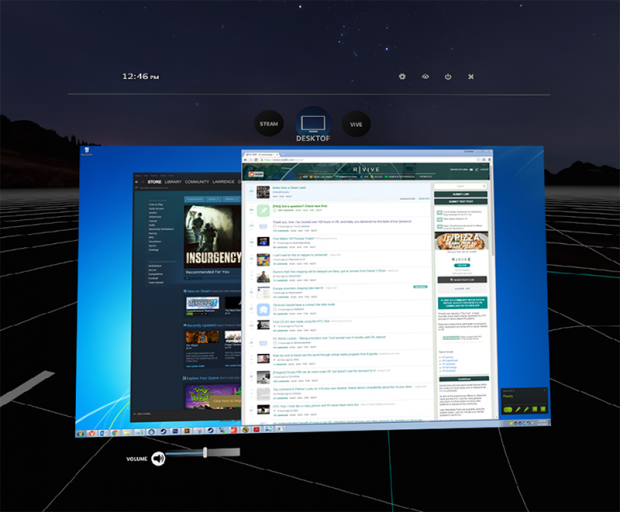 Unfortunately, you won't be able to use gesture control to swipe, grab and otherwise interact with it. You can, however, use the Vive controllers to navigate it, but it's unclear whether that's just via the buttons, or motion. But it's a step in a direction that could end up being quite interesting. The idea behind it is that you may sometimes need to interact with your desktop to change settings, check a tip or do anything else when you don't want to take the headset off. In other words, you can now become completely sucked in.
To access it you need to opt into the Steam beta as well as SteamVR. If you have, just use the overlay and press the system button on the Vive controller, and you'll see a tab that lets you switch to a view of the desktop.
Related Tags