Star Fox Zero will have an invincible mode for beginners to explore
Star Fox Zero is going to have a lower difficulty mode with an invincible ship for those that aren't quite the hotshot fighter pilots they want to be.
Published Mon, Mar 14 2016 9:13 AM CDT
|
Updated Tue, Nov 3 2020 12:00 PM CST
Star Fox Zero for the Wii U is going to cater to the beginning gamer in all of us, allowing you to activate an in-game invincibility mode to let you get used to the controls and help you become more proficient without the worry that death can cause.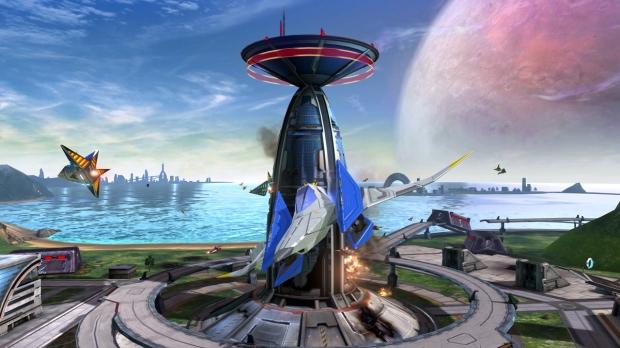 Shigeru Miyamoto, a designer from Nintendo, was asked by Time whether or not some Nintendo games tended to coddle players in certain situations. He responded that they aren't simply making the game easier, but are making some challenges more fun for those that otherwise could be overwhelmed by them. There's no sense in having a game that can't be fun for a wider audience. Younger gamers in particular, might benefit from having a bit of assistance once in awhile. And they don't want to lower the hurdle, so to speak, but just make it more accessible.
Invincibility will come from a difficulty level that allows a special Arwing that you can obtain so you can familiarize yourselves with the levels. He didn't quite go into detail as to how that would work, but higher difficulty levels will likely feature better rewards. But for the more hardcore player, they also seem to be adding in even higher difficulty modes as well.
"So I think that action games like this have to have a certain level of difficulty to achieve that satisfaction. And particularly with Star Fox Zero, if you try to complete this game, I think you're going to find it to be quite challenging. But it's because of that, that we have things like Star Fox Guard and the cooperative mode in this game. What those do, is allow people who maybe can't deal with that level of challenge or difficulty to easily be a part of the gameplay and enjoy this universe."
Star Fox Zero will be available on April 21st for the Wii U, and will have Star Fox Guard bundled with it, which is a standalone game that focuses on Slippy Toad's uncle, named Grippy.
Related Tags