SNES games are finally coming to the Nintendo 3DS Virtual Console
Nintendo has finally made SNES games available on the new 3DS through the Virtual Console.
Published Fri, Mar 4 2016 9:25 AM CST
|
Updated Tue, Nov 3 2020 12:01 PM CST
But only to the New 3DS. Older 3DS owners are left in the dust and won't have access to the SNES titles coming to the Virtual Console. For those that do have the newest model, they'll be able to enjoy a fairly good-sized catalog of games that originally were released on the Super Nintendo Entertainment System.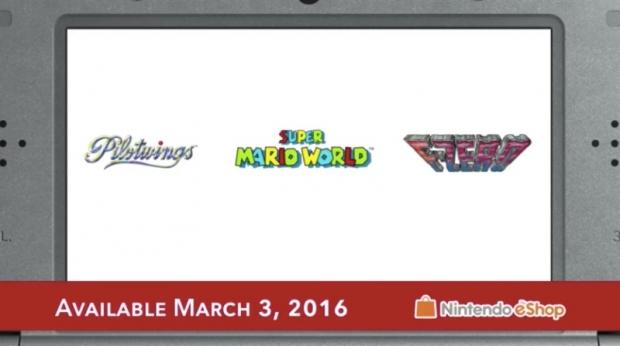 During the Nintendo Direct yesterday, they were proud to announce that they'll be rolling out a number of new titles to the Virtual Console. Super Mario World, F-Zero and Pilot Wings will be available starting yesterday (March 3rd) while Donkey Kong Country, Super Mario Kart and Earthbound will make an appearance on March 24th and The Legend of Zelda: A Link to the Past, Super Metroid and Donkey Kong Country 2 will all be available on April 14th.
Even though the games are also currently available on the Wii U's Virtual Console, there isn't a cross-buy mechanism in place. You'll have to buy each version separately.
Related Tags