Now that Far Cry Primal is out and in the wild, people are pulling it apart - and finding where Ubisoft may have done something very, very sneaky. According to the findings being reported by Gamepressure, the map in Far Cry Primal "replicates the topography of the map in Far Cry 4", reports GameSpot.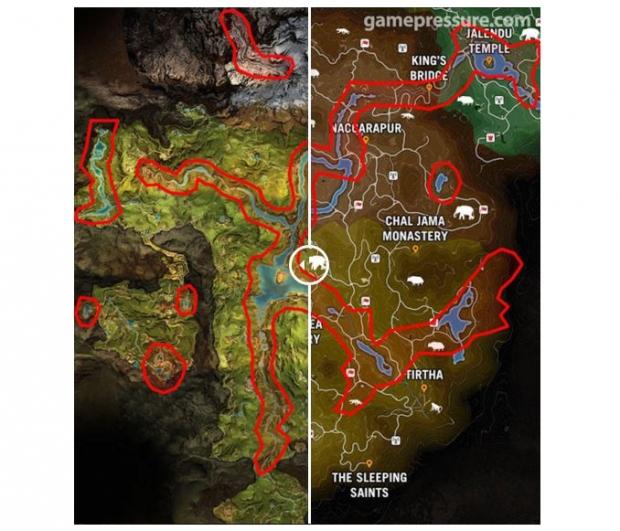 According to a source close to Ubisoft, which Kotaku allegedly confirmed, the Far Cry Primal development team used Far Cry 4's heightmaps "as a basis for their game". If you check out the image above, it looks pretty damn close to what we saw in Far Cry 4.
Have you played Far Cry Primal yet? What do you think of the 'new' map in Primal? We have a PC performance analysis here, with some pretty good numbers on our various video cards, too.