Well, not it's actually official. After the Seattle Times jumped the gun by just a few hours, Microsoft has announced that Forza Motorsport 6: Apex will be available this Spring absolutely for free.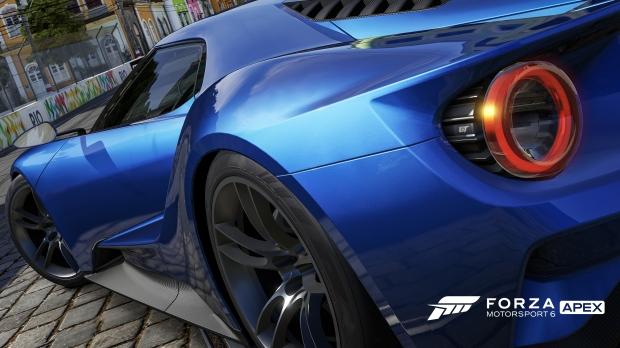 The game will more than take advantage of the kind of power inherit in PC's. Under the hood the engine will be flying on top of DirectX 12 to help maximize performance. That means we won't be limited to only 1080p and 30FPS. Turn 10 studios does promise the ability to scale very well with different hardware so everyone can still have a good experience. The Xbox One version ran pretty well given its limited hardware.
Just what exactly is this new Forza game supposed to be? Well, Turn 10 says that it's a sort of "curated" version of the original that includes only 60 cars and six different courses to race about on. That's not much, but the price is right and it'll help introduce new, PC only players into the franchise. I'm curious if they'll take advantage of the extra horse-power and improve the graphics and physics even more than they likely already have.
Designed for players who are new to the Forza franchise, Forza Motorsport 6: Apex delivers a curated experience, featuring authentic wheel-to-wheel action, unique automotive content and constant rewards. The career mode is anchored by a new 12-event "Showcase Tour," which introduces players to fascinating cars and unique automotive match-ups through a series of beautifully crafted and entertaining videos, narrated by automotive celebrities such as James May and Richard Hammond.

Forza Motorsport 6: Apex features a new objective and scoring system, which challenges the player to grow their skill and compare scores with their friends, and each event is a completely unique experience with unending replay value.

In addition, a new "Spotlight Series" will feature new Showcase-style events that will be updated on a regular basis. Whether you're barreling around rainy Brands Hatch in your all-wheel-drive street weapon of choice or chasing down The Stig from "Top Gear" in cockpit view, there are always new and fun challenges to explore.