Latest trailer for The Technomancer shows the harsh reality of Mars
The Technomancer gets a very exciting new cinematic trailer showing off some of the grim scenes from a terraformed Mars.
Published Tue, Feb 23 2016 3:02 PM CST
|
Updated Tue, Nov 3 2020 12:01 PM CST
The cyber-punk RPG, The Technomancer, from Focus Home Interactive has a new cinematic trailer that shows how harsh life can be on a terraformed Mars.
Even though we might presume that starting a colony on Mars could lead to a better life for Earth and for those on Mars, it clearly isn't the truth in The Technomancer. The dystopian trailer shows off a wild-west type atmosphere replete with downtrodden folk in saloons and gigantic alien monster creatures that don't look like pets.
Though it's only a cinematic trailer showing off the graphical prowess and giving a glimpse into the storied backdrop, it looks good thus far. If this upcoming RPG manages to check enough open-world boxes and has a narrative to match, it could be a very interesting contender. A good story and well designed RPG systems are a must, however. Thus far they purport that they'll have a dynamic dialogue system, in-depth crafting system and a progressive story that changes with each of your dialogue choices along the way.
In this post-apocalyptic Sci-fi RPG you're a technomancer, a human born with the innate ability to manipulate electrical fields, on the run from the secret police as they attempt to bring you to justice. You'll get to travel across the wasteland that is Mars wihle searching for the truth, using your wit and skills to progress. It'll be coming to the PlayStation 4, Xbox One and the PC by the end of 2016.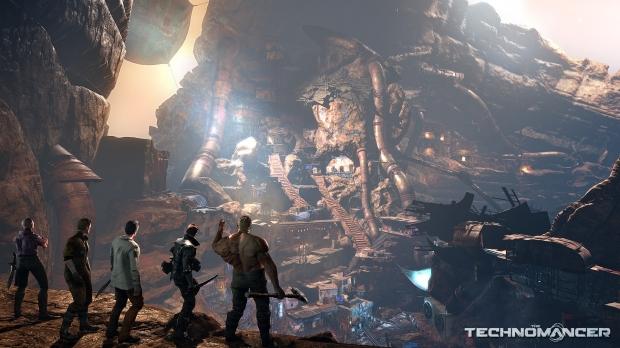 Related Tags