Dark Souls III has a beautifully dramatic opening cinematic
The Dark Souls III story trailer is quite dramatic and telling. It sets up the narrative perfectly as well.
Published Mon, Feb 8 2016 12:55 PM CST
|
Updated Tue, Nov 3 2020 12:01 PM CST
The opening cinematic for Dark Souls III is quite stunning, and you can view it right below. The cinematic style is on par with some very good movies even.
The three-minute intro very succinctly introduces us to the storyline that we'll be following in the very dark and despondent land of Lothric. It's actually quite well constructed and the narrative seems to fulfill the expectations we have for the series. In the trailer you'll see Yhorm the Giant, Farron's Undead Legions, Aldrich Saint of the Deep and even the reclusive Lord of the Profaned Capitol.
Merely watching the trailer brings back memories of the challenges from the first two. Dark Souls III will arrive on April 12th on the Xbox One, PlayStation 4 and PC through Steam.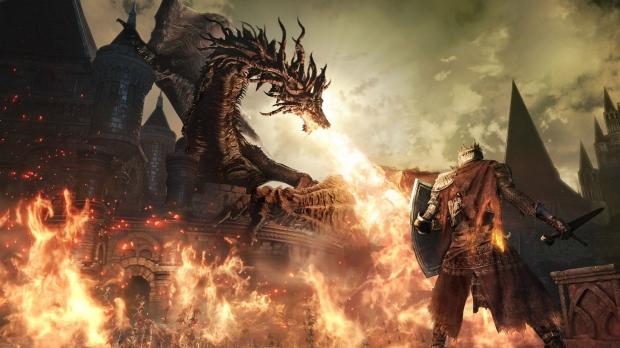 Related Tags