While the world waits in anticipation for the Galaxy S7 reveal from Samsung, the latest rumor is that Samsung will also unveil its new Gear 360 camera, a companion device for the Gear VR.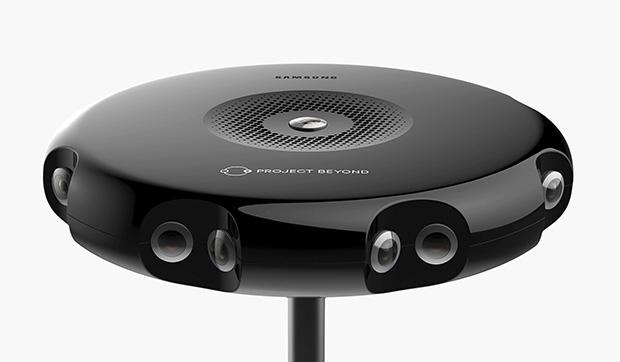 Samsung's purported Gear 360 camera would be a 360-degree camera that records video with two 180-degree fisheye lenses, making 360-degree content for the Gear VR headset, according to SamMobile. The Gear 360 would reportedly capture 1920x1920 from each camera, producing a much larger 3840x1920 panoramic image, capturing video for later use, but it can also blast the 360-degree video directly to a connected smartphone through the Gear 360 app.
We've heard about the Project Beyond 3D camera, so the Gear 360 could be a smaller, more mainstream evolution of this. We should expect it to be 100% compatible with the upcoming Galaxy S7, as well as the last couple of generations of Samsung's smartphones, too.