Microsoft's iPhone keyboard has unique one-handed mode
Microsoft is solving the one-handed typing problem in keyboards with their upcoming Word Flow keyboard for the iPhone. Holding nothing back.
Published Tue, Jan 26 2016 10:01 AM CST
|
Updated Tue, Nov 3 2020 12:01 PM CST
Microsoft isn't holding back anything from their upcoming Word Flow iPhone keyboard app. The new app is going to be a replica of the Windows smartphone keyboard, but it'll feature a unique one-handed mode that's different and very usable compared even to the Windows 10 Mobile version of the same.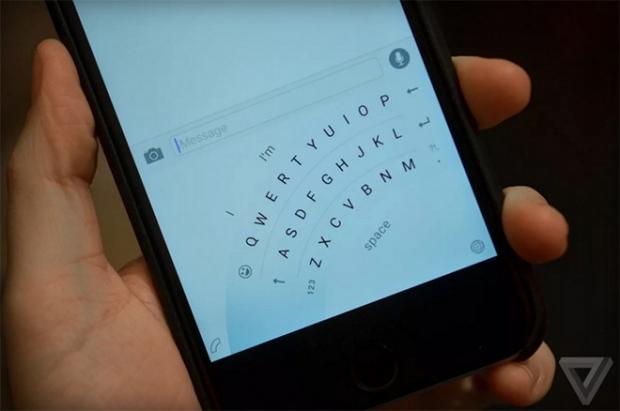 Photo credit: The Verge
The one handed mode on the Windows 10 Mobile version has been an unbridled success for Microsoft. People love it and it's surprisingly useful. As phones become larger in size, one-handed convenience is sacrificed. The Windows version just makes a compact keyboard on either side, which is effective yet still somewhat limited.
The iPhone Word Flow app will morph into a fanned layout, that the developers have noticed is much easier to work with. You should be able to type one handed just as fast, if not faster, than when the iPhone enjoyed a 3.5" screen. And you'll be able to access word suggestions, emoji and, of course, swipe words all from the compact fan arrangement. What a unique way to solve a problem. It actually looks useful, but we'll see once we actually go hands-on.
Related Tags