VR-powered Holodecks will come 15 years from now, says Oculus
Star Trek's futuristic Holodeck may become a reality in 15 years, according to the VR pioneers at Oculus.

Published Mon, Jan 18 2016 6:30 AM CST
|
Updated Tue, Nov 3 2020 12:02 PM CST
All too often today's technology meets--and sometimes surpasses--the futuristic tech we see in shows like Star Trek. The advent of VR and AR tech opens a doorway to one of the most exciting sci-fi dreams ever manifested: the Holodeck. But according to Oculus VR, the tech won't be ready for some time, but we may see a VR-powered Holodeck emerge in less than two decades time.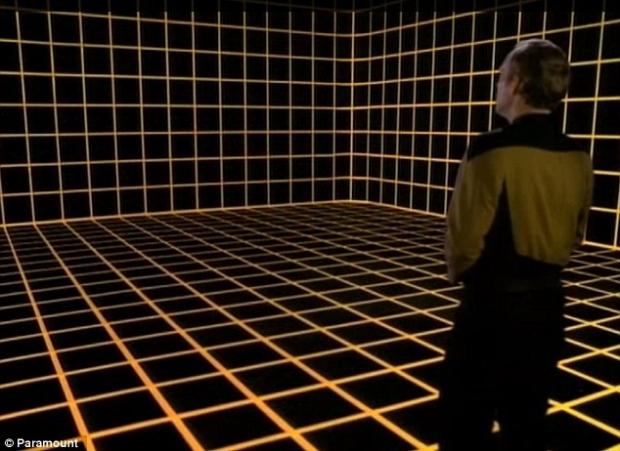 "Everyone wants the Holodeck, but we're not there tomorrow. We're not there in the next five years. In about 15 we'll be there," Oculus' head of mobile exec Max Cohen said to Pocket-Lint. "We'll get there incrementally. We'll basically attack different sets of problems and we'll try to make the experience as good as possible."
Remember that Star Trek's Holodeck uses "hard-light" holograms to simulate realistic environments which can be touched and felt. VR, on the other hand, is all about high-tech legedermain and trickery: the virtual space becomes a "real" space with the aid of synthetic tech, and the advent of haptic feedback bodysuits and gloves can already bring the sense of touch to virtual reality.
According to Cohen, VR-powered Holodecks will require wireless virtual reality head-mounted displays. Right now, all emerging high-powered VR headsets--Oculus Rift, HTC Vive , and PlayStation VR--are tethered via multiple cords, and require higher-end hardware to belt out the substantial low-latency, high-resolution graphics and visuals needed to simulate VR.
"Unfortunately, it's currently not possible to get the Rift experience with a wireless head-mounted display. And we're having spectrum problems all the time - I can't even use Netflix and my baby monitor at the same time," Cohen iterated.
Interestingly enough, Japanese researchers have already paved the way to Holodecks by creating "touchable" holograms. This is a far cry from substainable hard-light holograms, and the tech is pretty much in the same vein as VR haptic feedback tech. The Japanese Haptoclone hologram tech uses telehaptics, which involves a motion sensor capturing a motion while ultrasound arrays emit ultrasonic radiation pressure to simulate touch.
While the tech isn't there just yet, it's still exciting to see the doorways open up for all kinds of possibilities in the future. Maybe one day we'll have real, working Holodecks for leisure activities, and maybe even a Danger Room training facility right out of X-Men.
Related Tags