PlayStation VR to have over 100 games, could cost $400-600
Sony plans to make up for the PlayStation VR's lack of power with a huge library of VR games.

Published Thu, Jan 7 2016 12:22 PM CST
|
Updated Tue, Nov 3 2020 12:02 PM CST
CES 2016 - With an expansive array of VR-ready games and a possible $400 price point, Sony's PlayStation VR contender could become a force to be reckoned with.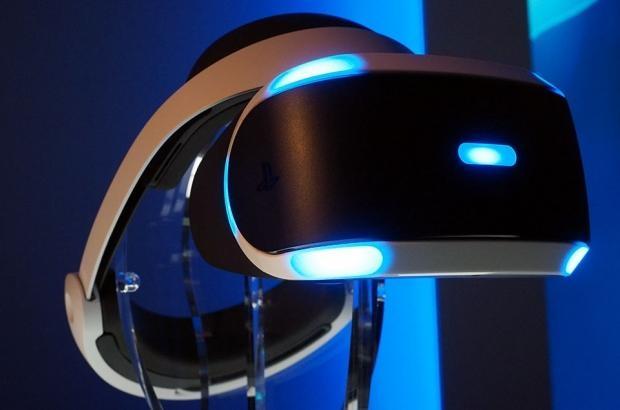 The Big Three of VR tech was in attendance at CES 2016, but Sony's presence was notably quieter than its rivals. Oculus VR finally revealed the Oculus Rift's $599 price tag, and HTC showed off its new Vive Pre configuration with its new camera that combines the real-world with VR. While Palmer Luckey feels that the RIft's $599 price tag is "obscenely cheap for what you get", gamers are divided, and are now looking towards Sony's PlayStation VR headset as a more affordable virtual reality solution.
Will Sony's PSVR be another disappointment, or will it be adequately priced to beat the Rift? Sony hasn't unveiled any specifics, but said in the past that the headset would be "priced as a new games console". SuperData estimates that the PlayStation VR could cost anywhere from $400 to $600, which is a fair estimate considering the Rift's somewhat hefty price.
Unlike the Rift, however, gamers won't need to shell out for a fully-fledged gaming PC and can opt for the cheaper (yet weaker) PlayStation 4 console.
What's more is that Sony's PlayStation VR will have a wide variety of games. In a recent interview with the BBC, Sony's Kaz Hirai affirmed that PSVR will eventually have over 100 games in its VR library, and that the company has found tons of cooperation from third-party developers.
"We have more than 200 developers signed up for the PlayStation VR program who are working on around a hundred different titles. That's a testament to the kind of support we're getting from the content creation community on the PlayStation VR," Hirai told the publication at the show. Hirai's words echo the words of Sony exec Shuhei Yoshida who called PSVR the "ultimate weapon for developers" because the tech is "so easy to use, it's almost unfair".
The Sony President was then asked what makes the PSVR unique from its rivals, the Vive VR and Oculus Rift. "What separates us from everybody else is that we're all about making a better and more immersive gameplay experience," Hirai said.
If you need a quick primer on the PlayStation VR, we have a synopsis spec sheet below.
5.7-inch OLED display with true R, G and B sub pixels per pixel

1080p resolution

120Hz refresh rate

low latency under 18ms.

positional tracking with 9 LEDs

360 degree head-tracking

3D audio

100-degree field of view

accelerometer and gyroscope for motion sensing.
Remember that the headset requires an external graphics processing unit as the PS4 isn't powerful enough to run VR out of the box, and that the PSVR renders at 60Hz and reprojects to 120Hz. The headset also sports super crisp 1080p OLED displays with a true R, G and B subpixel for every pixel.
It'll be interesting to see how much the PSVR ends up costing, and whether or not gamers are keen on picking it up if the PS4-powered headset ends up matching the Rift's $599 price tag.
Related Tags