Rumor: Watch Dogs 2 coming this Fall, set in San Francisco
Reports indicate Ubisoft is ready to re-visit its techno-stealth adventure with a release in Fall 2016.

Published Mon, Jan 4 2016 6:27 PM CST
|
Updated Tue, Nov 3 2020 12:02 PM CST
A new rumor suggests that Ubisoft will release a sequel to 2014's bullshot disappointment, Watchdogs, later this year.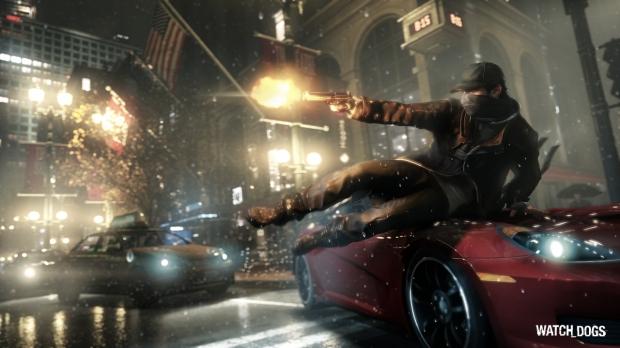 According to reports from Kotaku, Ubisoft's annual Assassin's Creed franchise will skip 2016 with a new release in 2017 instead, leaving room for another game to come in and pick up the slack.
If rumors can be believed, that game will be Watch Dogs 2, which will reportedly take place in San Francisco and release in Fall 2016. Watch Dogs 2 will likely see a cross-platform release across PS4, Xbox One and PC, but let's hope Ubisoft has learned its lesson and won't deliver any bullshots at E3 2016.
We've known for some time that Watch Dogs 2 is indeed in the works. Ubisoft's own creative director Jonathan Morin confirmed that the studio aims to redeem themselves with a sequel. "I don't think Watch Dogs is perfect in any way, and there's a lot of room for improvement. But you don't always see this when you ship a game. We deliver what we believe the brand should be at the time".
A sequel to one of the biggest gaming controversies in recent memory might not be a good idea on Ubisoft's part, but then again the devs did bounce back quite adeptly from the PR nightmare that was Assassin's Creed: Unity to create last year's hit, AC: Syndicate.
With Far Cry Primal releasing in February, Ubisoft has an opportunity to fire on multiple cylinders with two big AAA games. Plus, the Watch Dogs franchise needs to be built up, as there're tons of things that Ubisoft could do with the universe. As technology continues to push on at a rapid pace, Ubisoft could tap some of tomorrow's most impressive innovations for a unique story-driven experience.
Nothing has been confirmed at this point, so be sure to take this whole thing--AC skipping to 2017 and Watch Dogs 2--with a grain of salt.
Related Tags