Final Fantasy IX coming to PC and mobile in 2016
Final Fantasy IX is coming to PC and to mobile devices running iOS and Android sometime in 2016. Hopefully we'll hear more news soon.
Published Thu, Dec 31 2015 3:07 PM CST
|
Updated Tue, Nov 3 2020 12:02 PM CST
Final Fantasy IX is going to be making its debut on PC, via Steam, and on Android and iOS devices sometime next year. A new trailer for the classic JRPG has sprung up on the new teaser site. There's no word on when it'll be released, nor if there'll even definitively be a western release, despite the site being in English.
When the titular Final Fantasy IX does hit digital shelves, it'll be compatible with devices running Android 4.1 or later and iOS 7.0 or later. This will almost complete the collection of Final Fantasy games on Steam and mobile.
And for those not familiar, the story is as follows: "Princess Garnet of Alexandria will soon celebrate her birthday, and to commemorate the occasion, a theater troupe has come to put on a show. However, these traveling performers have come not to entertain but to kidnap Her Highness. What starts as a seemingly simple seizure escalates into an incredible adventure. Join Zidane, Princess Garnet, and a party of extraordinary characters on a journey to discover the truth of the Crystal and save their world from an encroaching darkness." It truly is a classic that should be enjoyed by everyone. We'll look for more details soon, we hope.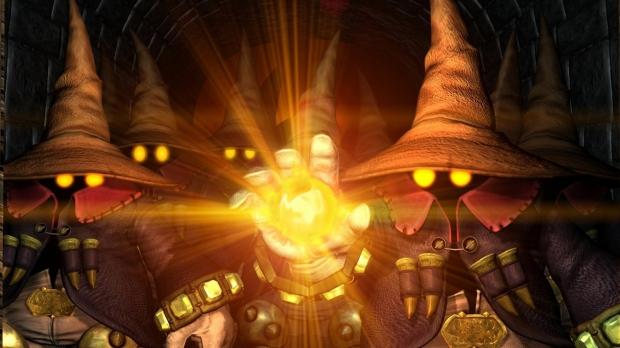 Related Tags