Sony: you 'don't need any technical knowledge' to use PlayStation VR
Sony is making PlayStation VR as easy to use as it can, something that will differentiate it from the competition.

Published Wed, Dec 16 2015 3:33 AM CST
|
Updated Tue, Nov 3 2020 12:02 PM CST
GameInformer is going VR crazy right now, with a gigantic interview with Sony's President of Worldwide Studios for Sony Computer Entertainment, Shuhei Yoshida - yes, the king himself! The interview also includes the Director of PlayStation Magic Lab, Richard Marks.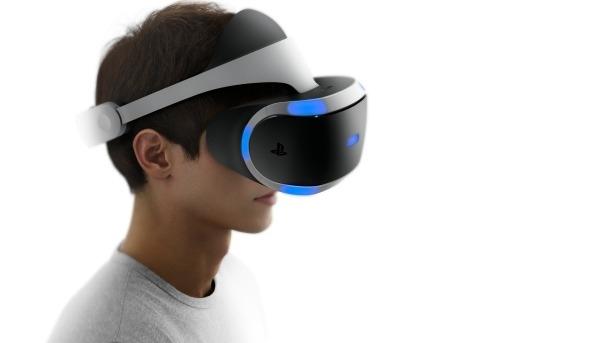 The first question out of the gate was "Where did PlayStation VR start, and how did it get to where it is now?" to which Yoshida replied with: "The VR project that we used to call Project Morpheus was started as a grassroots project amongst different teams geographically spread across Japan, the U.S., and Europe almost simultaneously. When we released PS Move, many people found that just adding PS Move to head-mounted displays of the time like Sony's Movie Viewer or some other company's viewer creates like a handmade, semi-VR headset, and they started experimenting with it with PS3. All of these people who are using their spare time after work creating the handmade kit and some games to play with as a hobby almost realized that many of us are doing the same thing, and the company was like, "With the PS4, we could make a real virtual-reality system." So this really came from the passion of these people who had waited for the time that virtual reality could be made real".
But it was the big question of "What do you see as the major differentiation between PlayStation VR and the other major headsets?". Yoshida replied: "The difference between the console-based VR systems that we are working on versus PC-based or mobile-based systems that they are working on – the clear difference is that the philosophy we are approaching PS VR is the same as we've always approached PlayStation as a console device, meaning that you don't need any technical knowledge to use it. You've just bought PlayStation in the past and connected it to your TV and enjoyed the game. We want people to just buy PS VR and connect it to a PS4 and enjoy VR experiences. The ease of use, the quality of the experiences – because every single PS4 is the same hardware whether it's a consumer unit or a developer unit the developers are using to test their games in development. So before a developer or publisher releases these titles, they can make sure the experience is great for consumers. They can playtest and we have our certification test the same way as we approach consoles. Developers can fully test their games with the same environment that consumers have. That's a huge benefit that we believe the consumer will notice – not just the ease of use of the hardware and the system, but the expected quality of the games or applications that will become available on PS VR. Because we make the same hardware for a long time, we tend to be able to provide a high-tech device for an affordable price".
Related Tags