New smartphone can last up to 15 days on a single charge
Oukitel's new 10,000 mAh smartphone is titanic in battery life and heft, but it can reportedly last up to 15 days on a single charge.

Published Mon, Dec 14 2015 6:36 PM CST
|
Updated Tue, Nov 3 2020 12:02 PM CST
Although today's smartphones are so powerful they're achieving laptop-like performance, there's one great equalizer for all handsets: battery life. Some phones last longer than others, but the more powerful a phone is, the more voracious its appetite for battery power. Wouldn't it be nice not to have to recharge your phone for two weeks, but not be limited to the awful performance of a pay-as-you-go flip phone?
Chinese handset-maker Oukitel has just created a smartphone that meets both of those needs. The Oukitel K10000 handset sports a massive 10,000 mAh battery that can (according to the company) "last up to 15 days per charge", and also features decent specs including a 1GHz MediaTek processor, 2GB RAM and 16GB onboard storage that's expandable with an SD slot.
The battery isn't the only thing that's massive about Oukitel's phone. The device is described as a "brick" of a phone, weighing in at no less than 500 grams (~1.2LBS) or almost three Nexus 6's. The insane 10,000 mAh battery accounts for the bulk of the phone's weight, of course, making it into a rather lethal weapon.
Russian tech reviewer Gadget Letnick recently posted up a video on the "brick" of a phone. According to the foreign reviewer, the device could indeed break your toes if accidentally dropped it, or be used as a destructive weapon to kill someone. The reviewer also counts a more modest battery life for the K10000, saying that it lasts about 1 day 6 hours of constant use with the brightness turned at 50%. Even still, that's pretty impressive.
As most manufacturer's know, it's not always about the size of the battery but how you use it. Thanks to companies like Huawei, the future for highly-optimized smartphone batteries is quite bright. The Chinese telecom giant recently revealed it's new superfast lithium ion batteries, showing that a 6,000 mAh battery could be charged up to 48% on six minutes flat.
Oukitel's K10000 might have a huge weight and battery, but the price is anything but: you can pick one up for just $239.99 over at GearBest.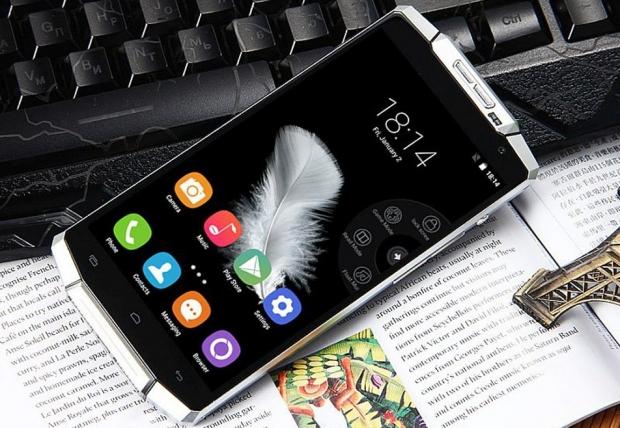 Related Tags