Mr. Robot's second season to be directed by series creator Sam Esmail
The second series of Mr. Robot will be directed by Sam Esmail, the creator of the show.

Published Sun, Dec 13 2015 7:33 AM CST
|
Updated Tue, Nov 3 2020 12:02 PM CST
If you haven't watched Mr. Robot, I highly suggest you do, as it was one of the biggest surprises of the year for me. The show is very unique, with a 'Fight Club' vibe to it, but deeply entrenched in the world we live in today that is dominated by corporations, governments, spying, and technology.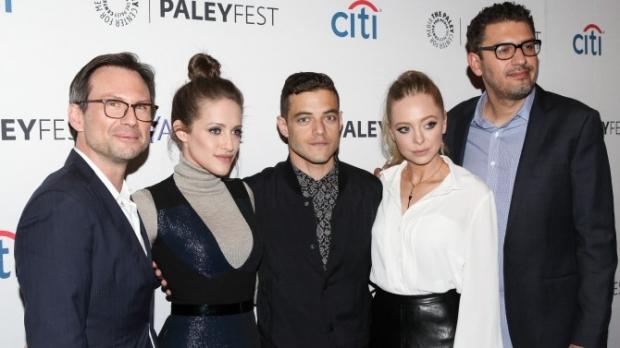 The second season of USA's hit show will debut next year with the show's creator, Sam Esmail, set to direct every single episode. Variety is reporting that Esmail plans to direct every episode of the second season, which will show massive confidence in Esmail from USA as a writer-director. Esmail earned great acclaim from the first season of Mr. Robot, as he also directed three episodes, and now proven himself as a film director with 'Comet'.
As for Mr. Robot's second season, it was teased earlier this year at New York Comic Con that the second season will "get really f***ing dark" - which is interesting to hear, as the first season was pretty damn dark as it was. Rami Malek, who plays the main character Elliot on the show, said that when it comes to preparing for the second season, he said it's "going to be tough". Not only that, but series creator Sam Esmail added: "We should learn more about Elliot's relationship with his sister and follow fsociety member Darlene, and how that relationship fits in with the origins of the now infamous hacker group society".
Related Tags