Sony caught raising digital PS4 game prices before holiday sale
Sony gets caught price-hiking PS4 games ahead of a buy-one-get-one free holiday sale.

Published Fri, Dec 11 2015 5:31 PM CST
|
Updated Tue, Nov 3 2020 12:02 PM CST
Just to remind gamers that hardware makers really aren't interested in anything but money, Sony has just been caught red-handed in a shameless price gouging maneuver. The Japanese console-maker magically raised the prices of select games offered in a new holiday promotion sale on the European PS Store, with price boosts up to £10 or more.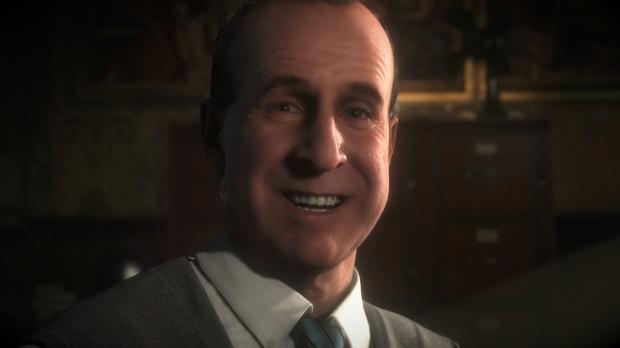 Sony's PlayStation Store platform is notorious for its flash sales and offers, but a recent promotion reveals Sony takes part in the age-old tactic of bumping up sale items to recoup losses. Sony's new holiday sale on the PlayStation European digital storefront lists specific titles as buy one get one free, however a good portion of these games--including The Order 1886 and Until Dawn--had their base price adjusted right before the sale went live.
A quick glance at PS Prices, a site that tracks price data across the PlayStation Store, reveals the bad news. Before the holiday BOGO sale went live, The Order 1886 was sitting at a comfortable £34.99, but quickly jumped by 10 quid to £44.99, or €62 Euros. The Order 1886 is listed for only $19.99 in the U.S., which translates to a paltry £13 (€18).
European gamers took instant notice of the hiked up prices and shared their frustration in the comment section of the PlayStation Blog post. Just about every user lambasted Sony's "sale", with many calling the move "appalling" and that the company delights in disappointing its customers.
Honestly there is little incentive to picking these games up on the PlayStation Store, especially since European gamers can pick them up for much cheaper at other retailers. Amazon UK, for example, has new copies of Until Dawn for just £18, and Ready at Dawn's critical failure The Order: 1886 is listed at £18 as well.
It'll be interesting to see if Sony issues an apology to its customers, or if it'll just shrug and continue marking up prices before sales hit. Consumers expect to see these kinds of things at physical retailers, and I've seen it quite frequently at my local FYE shop, but not from "good guy" Sony. It just goes to show that these corporations aren't about embracing the holiday spirit--they just see everyone as walking ATMs.
It's kind of odd to see Sony do something like this, especially since it's already dominated the console gaming market. PlayStation 4 sales were up a whopping 14% thanks to last month's Black Friday sales. Maybe Sony is trying to make up for selling so many $299 PS4's with these price hikes?
Related Tags