Tetsuya Nomura confirms Final Fantasy VII Remake is multi-volume
'If we are to remake the original version at such high quality, it's impossible to do with a single release.'

Published Mon, Dec 7 2015 6:31 AM CST
|
Updated Tue, Nov 3 2020 12:02 PM CST
At this year's PlayStation Experience, Sony and Square Enix ignited a firestorm of hype, anticipation and excitement by showcasing the first-ever gameplay footage of the Final Fantasy VII Remake. The trailer created an explosion of activity on Twitter and Facebook, with millions of gamers ahh-ing in unison, making for a kind of universal celebration across the collective gaming world. However, a new development may extinguish that rampant hype-storm, and ensure gamers have to wait quite a bit before the game is released in its entirety.
Square Enix's own Tetsuya Nomura and Yoshinori Kitase confirm that Final Fantasy VII Remake will be split into multiple games rather than a final release. "If we tried to stuff the whole game into one release, some part of the game would have to appear as digests. We'd have to remove some contents from the game, and it would be difficult to add more to the game. Considering that a full remake of the original game must be achieved, we have decided to split the game into episodes," said Tetsuya Nomura in an interview with Famitsu.
"From the beginning, we have considered it impossible to remake FF7 into one single game," adds Square Enix's Yoshinori Kitase. "Taking the No.8 street shown in the video this time, even just this is already highly dense. If we are to remake the content of the original version at that quality, it would have been impossible to do with a single release."
A new press release issued by Square Enix corroborates the news. "FINAL FANTASY VII REMAKE will be told across a multi-part series, with each entry providing its own unique experience," reads the official press release.
Both Sony and Square Enix have been careful not to announce any release info as hugely anticipated Final Fantasy games take quite some time. This silence is to be expected considering Square Enix is currently busy finishing up Final Fantasy 15 and Kingdom Hearts 3, as well as constantly sprucing up their amazing Final Fantasy 14: A Realm Reborn with new content like Heavensward. The Japanese publisher's in-house studios are quite busy, and adding something as huge as a Final Fantasy VII Remake to their plate pushes their RPG finesse to the maximum.
The original PlayStation classic sports three discs, so we may see three different chapters released across different periods, ensuring gamers will have to wait to complete the final game. This seems to fit right into Sony's new "nostalgia tax" business model, following the Japanese console maker's plan to re-release HD remasters of PlayStation 2 games onto the PS4. Sony wants to re-live those old glory days as much as possible, and to do that, they are pushing gamers to re-buy old PS2 games with upscaled high-res graphics.
As part of its nostalgia tax proposal and cash in on the hype generated by the remake, Sony has released the original PlayStation version of Final Fantasy VII onto the PlayStation 4 digital marketplace for $10. We can only speculate how long the FF7 Remake will take to develop, and how many chapters will be released over time. Knowing Square Enix, it'll take quite a while, and in light of Sony's new business model, each chapter might be priced as an individual game.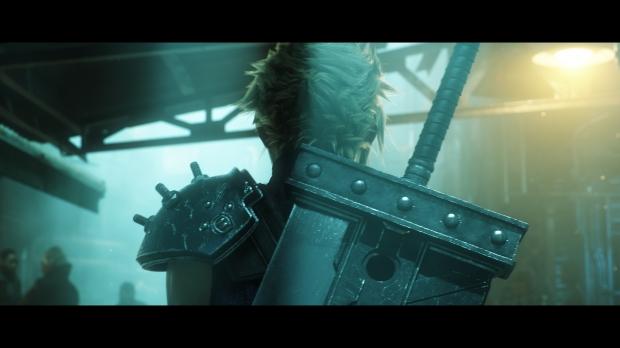 Related Tags