First EA revealed the Need For Speed reboot would "require an internet connection at all times" to play, then Ghost Games said that the game was capped at 30FPS on PC, leading to massive backlash from PC gamers everywhere. Now Ghost Games has heeded the call and promises to boost the frame-rate...but it's going to take some time.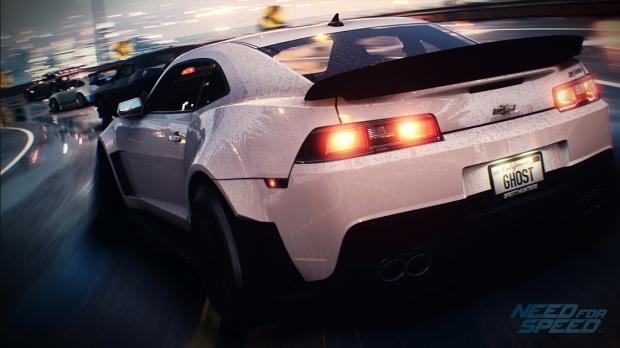 "For any driving game a steady frame rate is incredibly important, and an unlocked frame rate in Need for Speed is a massive priority for you. We fully agree," Ghost Games said on a new update post. "To deliver this, we've made the decision to move the PC release date to Spring 2016. Our PlayStation 4 and Xbox One release dates will remain the same, starting November 3, 2015 in North America and November 5 worldwide."
The developers continue to affirm that the extra time will be spent "increasing the visuals we can deliver on PC" and maintains that PC gamers will get retroactive access to all of the updates released on PS4 and Xbox One in the interim. Since the game is being developed on the Frostbite engine it's quite odd Ghost Games couldn't maintain 60FPS on PC...especially in a racing game.
The devs have also launched a FAQ page in an attempt to clear up any confusion, but they've actually managed to deliver some disappointing non-answers to important questions. You can't play as the cops in the new Need For Speed, there's no split-screen play and there might not even be wheel controller support. Really? On the upside, the game's always-online DRM won't be hampered by micro-transactions and the devs have "no plans" to release paid DLC, so no season pass treatment.
This isn't the first time EA has pulled this stunt on PC; Need for Speed Rivals was also hard-locked at 30FPS, but savvy gamers found a way around it.
The Need For Speed beta is still on schedule and EA hopes to stress test the servers, but as the ghost of Driveclub past will tell us, the publisher better be ready to get hammered on launch day...and every other day after that since it's always-online.