6S Marketing hopes Apple names new phone the iPhone 7, not iPhone 6s
6S Marketing has a message for Apple.
Published Sep 3, 2015 6:15 PM CDT
|
Updated Tue, Nov 3 2020 12:04 PM CST
6S Marketing may like iPhones and other Apple products, but hopes the new iPhone isn't dubbed the iPhone 6s. The company rented billboard space in Times Square, along with plastering trucks with a plea to Apple.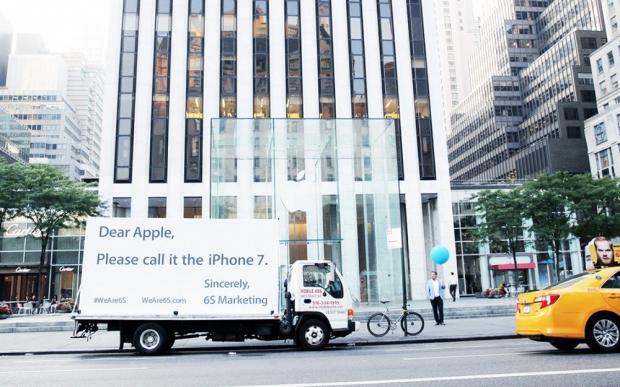 You see, the company, which has offices in New York City, Toronto and Vancouver, doesn't want Apple to name its next-generation smartphone as the iPhone 6s and iPhone 6s Plus. The new phone, which is expected to be unveiled later this month, could break 6S Marketing's hearts:
"See, our company name is 6S Marketing, but our clients, friends, and colleagues simply refer to us as good ol' "6S." It's a small name but a big part of our identity -- one we've been using since 2000, when we started this company in my tiny apartment. At that time, we didn't think that one of the biggest, and most well-respected, companies would use it to name a mobile device. (We were still using Motorola flip phones at the time, after all.)
"The reason we chose the name "6S" is that it sound like "success" (get it?).
For a marketing agency, this opportunity is both a great opportunity and potential brand disaster - the company has operated as 6S marketing for a number of years, and despite a sudden burst of new interest, an iPhone 6s will likely have a damning impact on the agency's search engine optimization (SEO) results.
Related Tags