When it comes to virtual reality growing into a mainstream technology, it looks like video games will be one of the most important driving forces. Jason Rubin, head of studios at Oculus VR, is tasked with helping predict that types of apps, games, and other software VR adopters will use - and he's banking heavily on video games.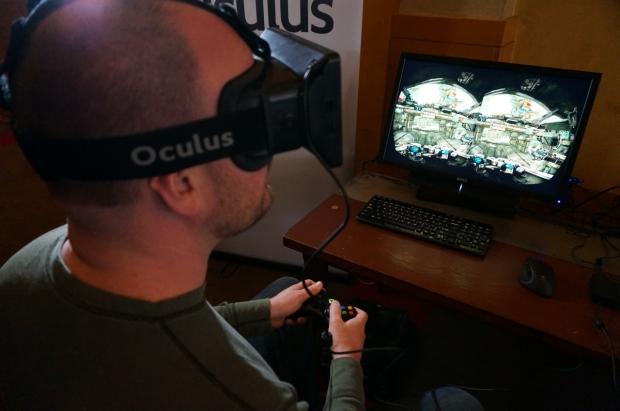 Oculus VR will invest at least $10 million in independent game development, and has studios such as Insomniac Games and Ready at Dawn onboard to help create VR-themed titles.
"My guess is, what's going to happen is we'll start with a lot of experiences that developers know how to make," said Rubin while speaking with GamesBeat. "They're going to be great experiences. But as time passes, and also with new input devices, we're going to branch out into new experiences. There are going to be old genres that don't translate, old genres that translate with a little work, old genres that are awesome and made even better, and then a ton of new genres that are called for in VR."
There are plenty of different opportunities ahead, as Oculus VR still isn't sure what the final control mechanism for its VR platform will be. Furthermore, game development will involve a lot of creativity and exploration, as VR could help drive a new adoption of different types of games in the future.
"I'd imagine we'll see an explosion of different types of games. After a bit more experimenting, people will start hiting with totally new things that we don't even know how to define for a few years."