Swiss researchers develop pocket-sized, origami-inspired drone
Introducing the origami-inspired drone!
Published Tue, May 19 2015 8:25 PM CDT
|
Updated Tue, Nov 3 2020 12:07 PM CST
Researchers are working on a new drone that is able to automatically unfold itself and quickly go airborne, with the compact and foldable drone ideally suited for emergency first response. The custom quadcopter drone is able to launch in less than one second, and is easily transportable since it's the size of the palm of your hand.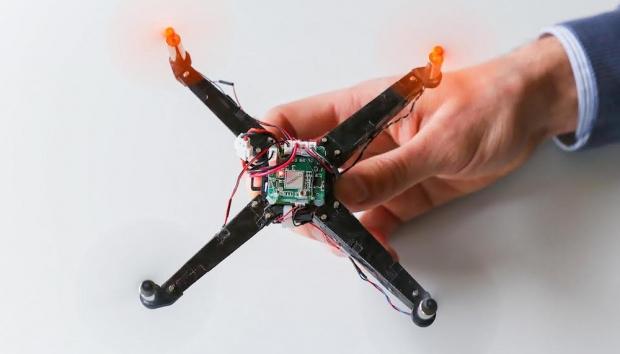 The current prototype has to be folded up by hand - taking less than 10 seconds with a skilled operator - but an auto-fold feature is in development. The drone weighs just 1.3 ounces, so first responders at a natural disaster site could launch a number of these small aircraft to help survey a site.
"You can take it out of the box, switch on the motor, and it's ready to fly," said Dr. Stefano Mintchev, professor of robotics at Ecole Polytechnique Federale de Lausanne, in a statement to LiveScience.
Related Tags