Star Wars: Battlefront confirmed to run at 60FPS on both Xbox One, PS4
DICE confirms that Star Wars: Battlefront will be running at 60FPS on both the Xbox One and PS4, also aiming for photo-realistic graphics.

Published Sat, Apr 18 2015 4:05 AM CDT
|
Updated Tue, Nov 3 2020 12:08 PM CST
Star Wars: Battlefront is shaping up to be one of the best-looking games of the year, with the unveiling of the gameplay trailer yesterday, the Star Wars community has been super excited.
We've now found out that Battlefront will be running at 60FPS on both the Xbox One and PS4 thanks to DICE Producer Craig McLeod. He said: "We're making sure, first and foremost, to ensure it runs at 60 frames per second on everything because that's what delivers the best gameplay experience". McLeod continued: "When you couple the talent that we have in the office with the technology and new generation of consoles has allowed us to achieve, that's how you can get these environments that you're seeing which simply wasn't possible before".
The gameplay trailer that the studio released was running at 1080p with 8x MSAA enabled and a very high level of adaptive tessellation has lead to gamers looking at one of the best graphics in a game yet. With a 60FPS target, we should expect no level of MSAA to be used, or at the maximum possibly 2x MSAA on the consoles, and whatever your VGA card is capable of on the PC.
Star Wars: Battlefront has been confirmed for November 17, 2015 on the Xbox One, PS4 and PC.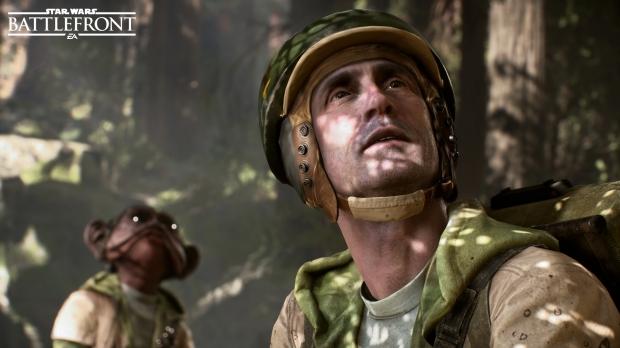 Related Tags