Analysts: Samsung Galaxy S6 modem loses to Qualcomm by around 12%
According to analysts, the modem in the Galaxy S6 loses to Qualcomm by around 5-12% in power consumption.

Published Thu, Mar 12 2015 10:54 PM CDT
|
Updated Tue, Nov 3 2020 12:09 PM CST
With tongues wagging over the announcement of the Galaxy S6, we haven't seen any real-world performance numbers - with the biggest question being the battery life of Samsung's super-powered handset.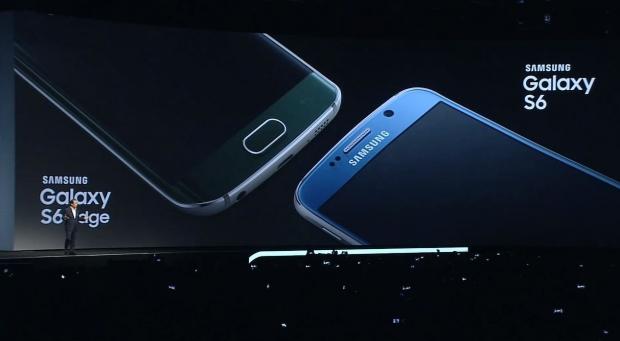 Analysts with Moor Insights & Strategy took to their blog over Mobile World Congress, which we're only getting around to now, with an article titled "Not All 4G LTE Modems Are Created Equal According To Tests With Qualcomm And Samsung". Where most are talking up the internal power and benchmarking abilities of the Galaxy S6, the hit on battery life thanks to Samsung baking in its own modem could be a bigger problem than previously thought. It looks like Qualcomm has the better modem chops, but Samsung has decided to use more of its own components than ever in its latest flagship.
The blog post covers this, where they said "Some companies, like Qualcomm and Samsung Electronics, have developed their own front end solutions in order to improve their modem solutions and make vast improvements in all aspects. They have accomplished these improvements in multiple ways, including increased throughput going from Category 4 150 Mbps download speeds to Category 6 300Mbps and Category 9 450 Mbps download speeds as well as reducing power consumption at the same time". While that might not sound like much, what they say next should have you opening your eyes a little wider.
"Even though many modems and networks may currently only be capable of Category 4 LTE speeds (150 Mbps downlink), there are still some differences in how much those modems perform given the exact same conditions", the blog continues. "In some cases, our testing at 20 MHz band width showed that the performance differences between Qualcomm's and Samsung's modems can be as big as 20%, meaning that one user can get their files 20% faster than someone else with a competitor's phone and they are also saving power by getting that file faster and shutting down the data connection quicker".
Then we come to the battery aspect of it all, where the blog states that "Qualcomm's modems have also managed to successfully reduce their power consumption compared to Samsung Electronics at exactly the same network speed and throughput. Meaning, that under even the best conditions, some modems, like that in the Snapdragon 810 are simply more efficient anywhere between 5 and 12% depending on the device. These reductions in power could mean up to an extra hour of battery life while the phone is still syncing with cloud services and connected with the network".
An additional hour of battery life is something worth talking about, especially when it's one of the hottest handsets to be released this year that is at the bad end of that issue.
Related Tags