NVIDIA GTX 970 suffers memory bug
NVIDIA's successful GTX 970 has fallen victim to a memory bug that severely limits performance in key scenarios.
Published Mon, Jan 26 2015 10:46 AM CST
|
Updated Tue, Nov 3 2020 12:10 PM CST
NVIDIA's 900 series has proven to be a big hit, but a recent issue with the GTX 970 has many users complaining. The problem with the 970 occurs when the GPU memory on the card is fully utilized. Once the 970's GPU memory is filled past 3.2 GiB the bandwidth drops below 20% of expected performance. The precipitous drop leads to speeds as low as 22 GBytes/s, which is much less than the 150 GBytes/s average.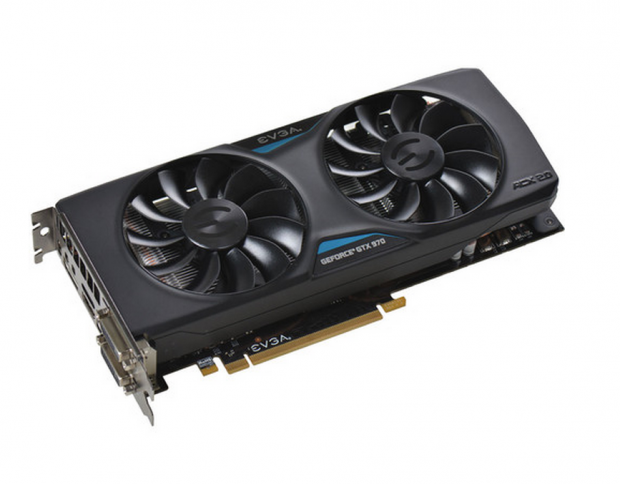 This problem seems to be confined to the GTX 970; the 980 still performs within expectations when GPU memory is full. The net result is severe stuttering during gaming, and many users have taken to the NVIDIA forums to complain about the issue. NVIDIA has issued a statement that they are exploring the problem and will provide an update soon.
GPU memory architecture is somewhat similar to the overall design of all computer systems. The memory bus is a linearly scalable bus, which means all RAM components connected have to respond with the same latency and bandwidth, regardless of how much RAM is present. GPU's are also designed with the same approach, so the results are definitely not expected. The problem is most likely a firmware bug, in light of the fact that these memory subsystems are almost identical on the GTX 970 and GTX 980.
Users who set game video settings to maximum quality have quickly learned how fast this chews up GPU memory, especially if there is a high-resolution monitor in the mix. Increasing game complexity and higher resolutions are becoming the norm, so this bug will affect a large number of users. Expect NVIDIA to issue a fix soon.
Related Tags