Almost a mini-Segway, check out the Onewheel
Onewheel is some kind of crazy mix between a Segway and a skateboard - said to be today's answer to the hover board.
Published Wed, Jan 21 2015 5:06 PM CST
|
Updated Tue, Nov 3 2020 12:10 PM CST
Said to be current technologies' answer to the hover board, Onewheel is some sort of Segway, skateboard and hover board mix. Propelled by a brushless hub motor utilizing only one moving part, simply lean forward to start your journey - no kicking needed.
What's even cooler is the ability to go off-road - thanks to the larger sized, air-filled tire, the Onewheel can handle all types of terrain for whatever adventures you have in mind.
Complete with lithium iron phosphate batteries for extended ride-times and an 'ultra charger' that claims to fill them from empty to 100% in "well under an hour" (later confirmed as 20 minutes), this project is also completely self-balancing - much like a Segway. Now you can see how we came to our explanation above: Self-propelling and balancing like a Segway, board and stance similar to a skateboard and the versatility of a hover board.
Available for order right now, the Onewheel is being produced from their factory in San Jose, California. The estimated shipping time is eight weeks from the time of order, which will see you place a $500 deposit and in total the device will set you back $1499 from start to finish - plus a shipping cost of up to $100 within the US.
Further specifications include a 2000w Brushless hub motor, 4-6 miles of range, a 12MPH top speed, regenerative braking, LED lighting options, self-balancing technology and an 'ultra charger' said to pump it full of juice in 20 minutes.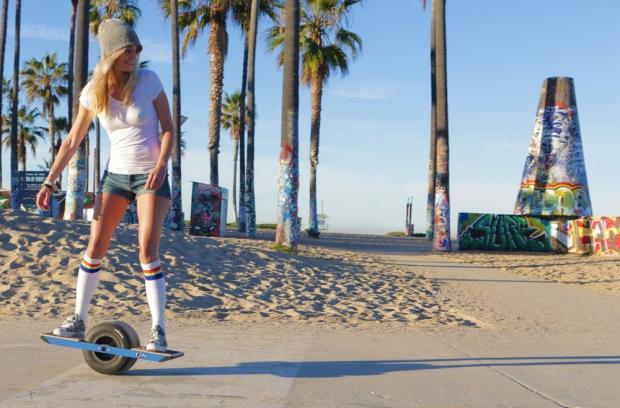 Related Tags