Phison Shows S10 Controller with TLC Flash at 541 MB/s
Phison Shows S10 Controller with TLC Flash at 541 MB/s.
Published Thu, Jan 8 2015 6:33 PM CST
|
Updated Tue, Nov 3 2020 12:11 PM CST
CES 2015 - Today Phison showed us a glimpse of the future. The company's new S10 controller was on display running Toshiba TLC NAND flash.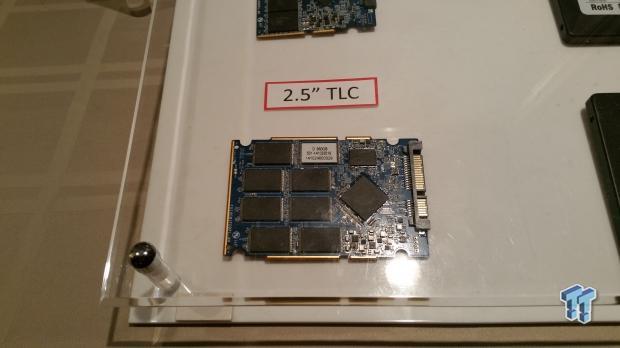 The S10 has already entered the market with products from Patriot, Corsair and others but those products use more expensive MLC flash.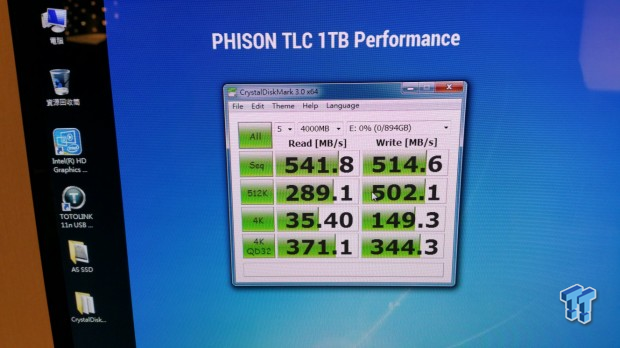 SanDisk, Toshiba's NAND flash manufacturing partner in Flash Forward, is already shipping the Ultra II SSD with Flash Forward TLC NAND. The Toshiba TLC has yet to ship in a consumer SSD so this is exciting news because it means the company is closer to bringing the flash to market.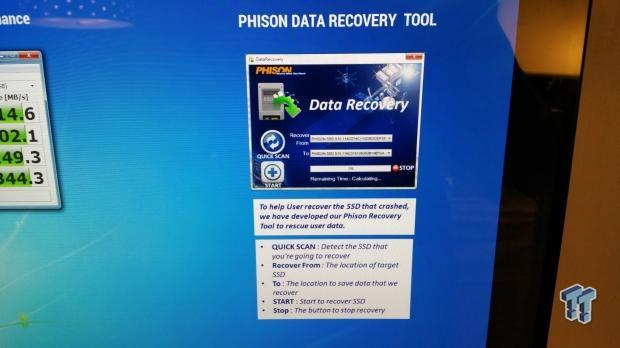 Once more TLC flash products hit the market we will see lower cost products and even higher capacity product emerge. We fully expect to see 2TB SSDs from several several companies by the end of 2015.
Phison also has a new in-house software solution that will address concerns about TLC endurance. The new recovery software will allow users who have expired the NAND write capabilities to read back all of the data from the drive. This software is just an added feature for the S10 controller. Give the proprietary ECC technology, we don't see the software being used often but at the same time the software's existence alone should give end users peace of mind.
Related Tags