CES 2015 - HDTV and display maker Sceptre has unveiled the SoundBase TV Audio System, a mix between a Bluetooth speaker and sound bar. Powered by Bluetooth 4.0, the SoundBase allows users to connect devices and stream audio wirelessly directly to the unit.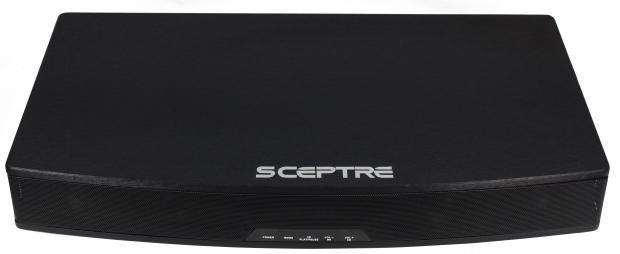 The SoundBase supports HDTVs up to 55-inches and under 65-lbs, with four speakers and subwoofer combing for 75 watts of surround sound audio.
"The SoundBase is a two-in-one speaker with the power to immerse you into a movie and wirelessly stream your favorite songs via your cell phone, tablet or computer," said Cathy Chou, VP of operations of Sceptre. "Our SoundBase gives users the ability to enjoy high-quality sound without having to purchase expensive and unattractive home theater speaker systems."
The Sceptre SoundBase is available now