Windows 10 Preview bricking boot drives
New features geared for SSHD optimizations have resulted in a major bug in all drives in the Windows 10 Technical Preview.
Published Dec 29, 2014 11:59 AM CST
|
Updated Wed, Jul 27 2022 3:39 AM CDT
1 minute & 22 seconds read time
The ever-evolving world of storage has created an issue in the Windows 10 Technical Preview. Microsoft has incorporated a new feature into Windows 10 that enhances performance with SSHD's, but this has unfortunately led to widespread problems with all types of boot devices. Microsoft has added a new command to the drivers, Power-Up in Standby (PUIS), that allows SSHDs to remain idle when the system is powered up. The system saves power by only powering-up the SSHD when it receives a specific command from the BIOS.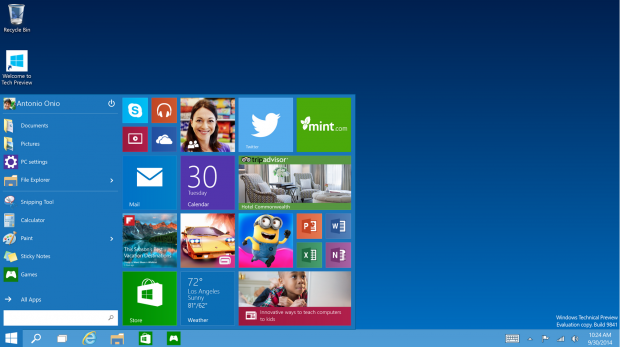 The new driver isn't fully compatible with all BIOS revisions and the driver is also sending the SSHD-specific command to all types of drives. Non-SSHD drives do not recognize the command upon boot up or resumption from standby, which results in the computer freezing. Microsoft is aware of the problem, which is specific to Build 9879, and a new update is already available to resolve the issue. There is also a workaround available that allows users to simply disable the PUIS command, which resolves the issue.
Teething problems are expected in the Beta stage, and the Technical Preview system has worked by allowing Microsoft to identify and correct a problem before release. Windows 10 is slated for release in late summer/early fall of this year. Users can utilize hdparm to disable PUIS by following these steps:
Download the hdparm installer for your architecture (32-bit or 64-bit) from https://disablehddapm.blogspot.com/

Install hdparm with the installer you downloaded above.

Start Disk Management (WIN+X, then K).

Determine which disk # maps to the disk that needs PUIS disabled.

Run an elevated command prompt (WIN+X, then A).

In the command prompt, run the following in order:

cd %systemdrive%"Program Files (x86)hdparm"

hdparm.exe -s 0 hd[a-z]

[a-z] is a single letter that maps to the disk number. E.g. if your disk # is 0 then you would use "hda", if your disk # is 1 then you would use "hdb", etc.
Related Tags