LiOn deployed in Facebook datacenters for power backup
Facebook leverages lithium-ion battery technology found in today's electric vehicles.
Published Fri, Nov 14 2014 11:08 AM CST
|
Updated Tue, Nov 3 2020 12:13 PM CST
Power consumption is the highest ongoing expense in the datacenter, and for giants like Facebook it can easily add up to billions of dollars per year. One of the most obvious sources of power consumption spawns from cooling costs. Power consumption generates heat, and Facebook has grabbed the low-hanging fruit by moving to open-air datacenter designs that radically reduce cooling requirements. Now Facebook has turned their attention to UPS systems for the next layer of power savings. Reducing overall power consumption is key because it also incurs the expense of power backup. During a power loss event the systems automatically fall back to massive UPS systems that provide enough power, typically 90 seconds worth, to cover the gap until backup generators come online. Facebook has already altered UPS design by migrating from large central UPS systems to seven-foot tall server cabinets interspersed throughout the datacenter.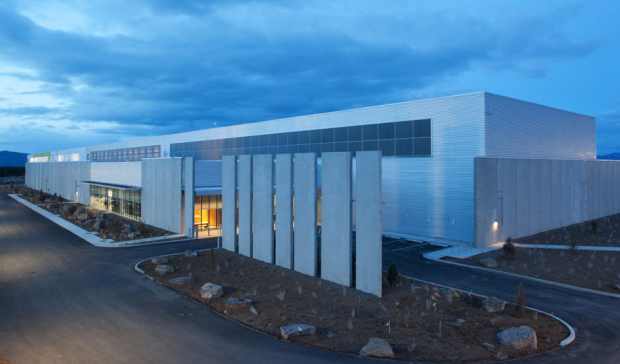 Today these massive power backup systems rely upon lead-acid batteries, but now Facebook is experimenting with the same type of lithium-ion batteries found in today's latest electric vehicles. The long term cost of maintenance is lower for lithium-ion batteries, and they also deliver more power in a smaller footprint. Facebook is experimenting with designs that embed lithium-on batteries at the rack level. Two batteries will slide into each rack and provide UPS protection. This design also reduces the chance of UPS failure. If a standard centralized UPS fails the entire datacenter can go down. With rack-level battery backups, only small groups of servers would be effected by individual failures.
Recent advances in lithium-ion battery technology have been fueled by electric car development. Vehicles like the Volt, Tesla, and Leaf, have ushered in advanced battery technology and also lowered the overall cost. Now that cost of Li-on batteries has fallen they have become a sensible alternative for UPS applications in massive datacenters. Facebook is integrating their new designs into their Open Compute initiative, which might serve to expand the widespread use of Lithium-ion in the datacenter. There is no word on how increased demand would affect the overall pricing.
Power continues to be one of the most important aspects of datacenter design, which is the source of our heavy focus on power consumption when we evaluate server and storage solutions. Head over to our IT/Datacenter section for in-depth power testing of the latest server and storage equipment.
Related Tags