GIGABYTE announces GeForce GTX 980 WaterForce Tri-SLI AIO cooler
GIGABYTE announces the truly beautiful, captivating GeForce GTX 980 WaterForce Tri-SLI AIO liquid cooler.

Published Tue, Nov 11 2014 6:13 PM CST
|
Updated Tue, Nov 3 2020 12:13 PM CST
We saw the beginnings of GIGABYTE's new watercooling system a few months ago, but here we are: the company has just announced its new GeForce GTX 980 WaterForce Tri-SLI cooler.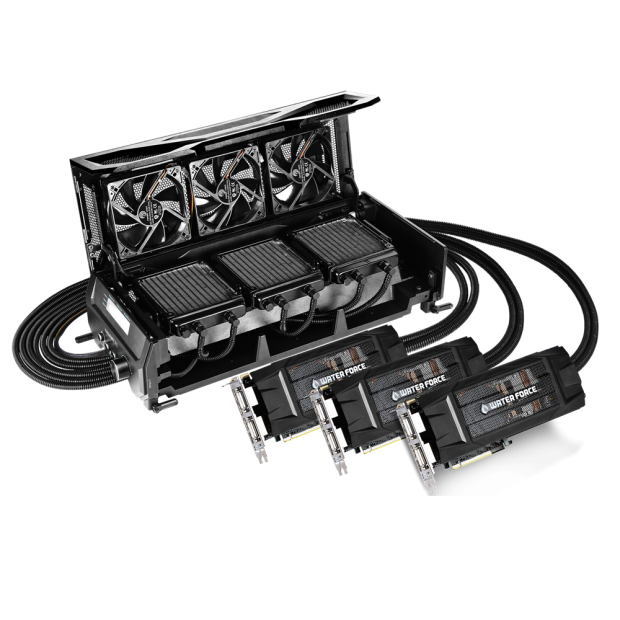 The new system attaches onto three GeForce GTX 980 cards, cooling all three of them down with a very powerful, 3-way SLI closed-loop liquid cooling system. What we're seeing here is a combination of three of GIGABYTE's GeForce GTX 980 G1 Gaming cards (that's a lot of Gs), which are non-reference GPUs with improved PCBs and cooling designs, with the WaterForce cooling system on it.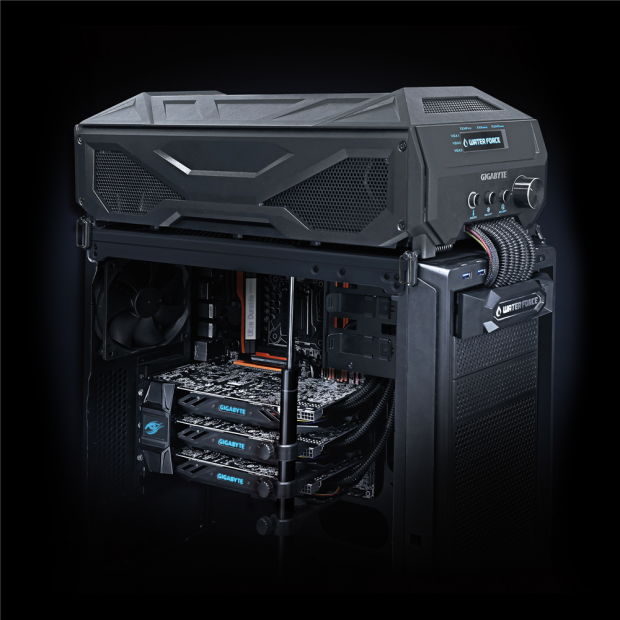 Each GTX 980 is overclocked to 1228MHz on the Core, and 1329MHz Boost, while the memory is at 7010MHz. There's a massive external casing that comes with it, which will be placed on top of your chassis, providing configuration controls. Each card is cooled by its own 120mm fadiator, with three of them found in the massive contraption that sits on your case. There are a total of six pipes that lead from the front of the chassis, to the cards, where they're cooled. GIGABYTE also provides individual fan speed adjustment, and coolant pressure controls, which can be tweaked from the front panel. The company also provides a 5.25-inch front panel display, where you can see all of your readings for coolant temperatures and fan speeds.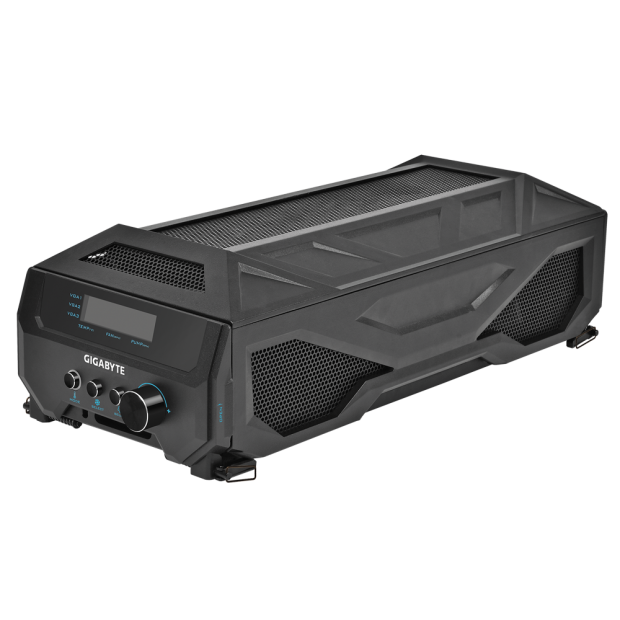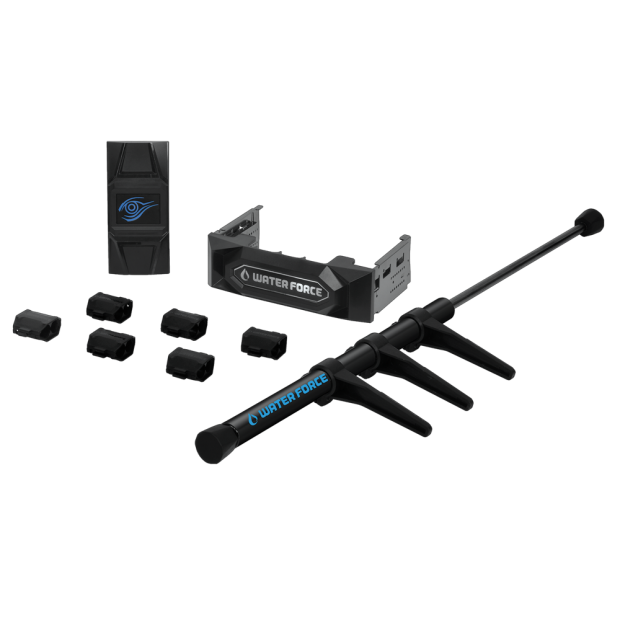 GIGABYTE teases that its WaterForce solution is 42.9% cooler than traditional air-cooled GPUs, which provide even more headroom for crazy overclocks - and I'm sure, new world records for overclocking and benchmarks.
Related Tags