Alien: Isolation will run at 1080p on both the Xbox One and PS4
Alien: Isolation will scare Xbox One and PS4 gamers at 1080p, but there 'are a lot more options to tweak and scale up on the PC'

Published Thu, Jun 26 2014 10:28 PM CDT
|
Updated Tue, Nov 3 2020 12:16 PM CST
Creative Assembly's awesomely scary Alien: Isolation is coming out for the Xbox 360, Xbox One, PS3, PS4 and PC later this year, but the studio has announced that the Xbox One and PS4 versions of the game will run at 1080p.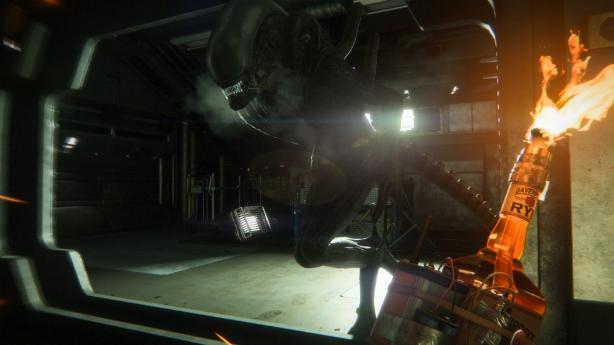 As for the frame rate, that will be "pretty compatible" On both consoles. Creative Assembly Lead Game Designer, Gary Napper, talked with OXM where he said: "When I think about working on the game, it's almost platform agnostic because I only think about the differences between platforms and the different mechanics we can use, like the light on the PS4 pad and the stuff with Kinect 2.0. So I think with framerate it's pretty comparable. There's no noticeable drop or change in graphics between them. Obviously there are a lot more options to tweak and scale up on the PC".
We've heard studios talking up the PC version of their games before, so I hope that Creative Assembly keep to their word and truly a truly next-generation game on PC - without watering down or gimping the graphics on the much more powerful PC platform. Alien: Isolation will be providing scares in virtual reality with Oculus Rift support, something I can't wait to try out myself.
Related Tags