Samsung has been trying to shake that plastic feel from its smartphones and tablets for a little while now, but the South Korean giant has just made its premium line of tablets official - welcome to the Galaxy Tab S, people.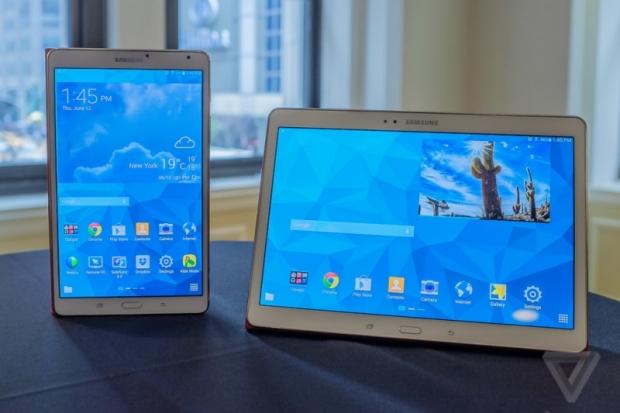 The new Galaxy Tab S series of slates from Samsung come in two sizes: 8.4- and 10.5-inch models, both featuring Samsung's Super AMOLED displays with a massive 2560x1600 resolution on each tablet. The 10.5-inch model features the largest Super AMOLED display that Samsung has ever used in a mobile device, but the 8.4-inch model knocks it down to a PenTile subpixel matrix, but keeps the 2560x1600 resolution.
Both of the new Galaxy Tab S slates are just 6.6mm thin, which is thinner than both of Apple's slates, the iPad Air or iPad Mini with Retina, and they're also lighter, too. Even with this lightweight design, the new S slates feature massive batteries, with the 10.5-inch model packing a 7,900mAh battery, while the 8.4-inch still crams in a respectable 4,900mAh battery.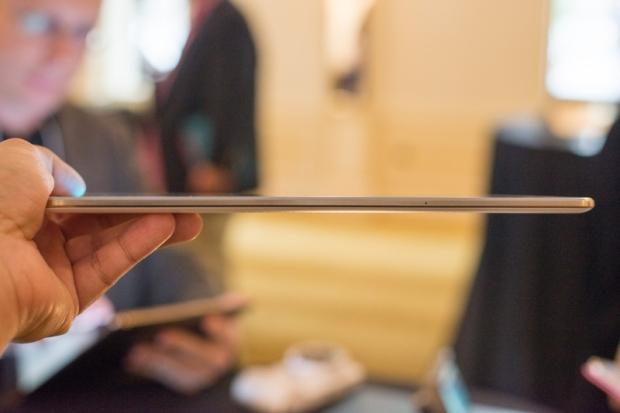 Inside of the new Galaxy Tab S slates, we have identical specifications: the Wi-Fi only models features Samsung's own Exynos 5 Octa SoC, with a 1.9 GHz quad-core Cortex-A15 CPU together with a 1.3 GHz quad-core Cortex-A7. The LTE-capable Galaxy Tab S models on the other hand pack Qualcomm's still impressive Snapdragon 800 SoC. We also have 3GB of RAM, 32GB of internal storage expandable through microSD, Wi-Fi 802.11ac, the fingerprint scanner makes its way over from the S5, Android 4.4 KitKat, and more.
As for price, the Galaxy Tab S series of tablets will go on sale in the US starting next month, with the Wi-Fi only 8.4-inch model retailing for $399, while the 10.5-inch model is $100 more at $499.