Toyota will launch its hydrogen fuel cell-powered car next year
Toyota's upcoming hydrogen fuel cell-powered car will do 500 miles on a single tank.

Published Fri, Apr 18 2014 12:01 AM CDT
|
Updated Tue, Nov 3 2020 12:17 PM CST
Next year is going to be a big year for both the automotive market, and more specifically, Toyota. The Japanese giant will be offering up a new hydrogen fuel cell-powered vehicle in 2015.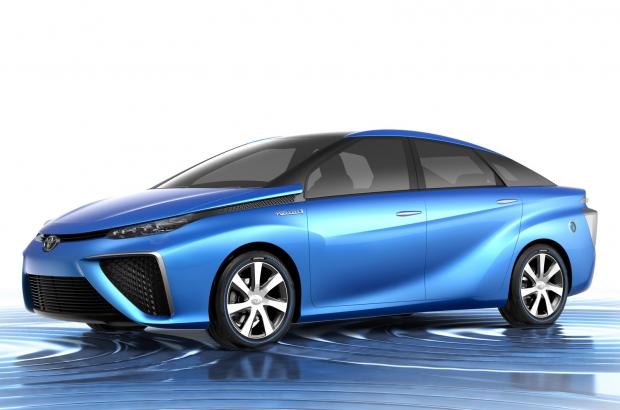 The new car will be a mid-sized saloon, something the company compares to its current Avensis, and will feature a high-density fuel stack that will be capable of 500 miles from a single tank of fuel. But, according to Toyota's European President Didier Leroy, fuel cell technology will take a while to become common: "To help that happen we will bring a reasonable number of cars to Europe. The volume will be limited, but they will be visible on the streets".
Toyota has teamed up with BMW to boost its fuel cell research and development, where Toyota Europe's second in command saying the company would pioneer the technology, pointing to Toyota's position in the widespread adoption of hybrid drivetrains. He said: "There is of course a long way to go, as with any game-changing technology, but remember the same was said about hybrid only 10 years ago. Toyota is ready to back and lead this change, so we will be pioneering fuel cell step-by-step".
He continued, saying that hydrogen fuel is easy to store, and that it's better at capturing renewable energies than batteries, and that it can be produced anywhere. He finished with: "Taking these facts into account reinforces how Toyota is convinced fuel cell can deliver our ultimate goal of zero emissions and sustainable transport".
Related Tags