BMW to make carbon fiber wheels using waste from i3 and i8
BMW is looking to use waste material from the i3 and i8 EVs to make carbon fiber wheels for its cars.
Published Mon, Feb 24 2014 10:33 AM CST
|
Updated Tue, Nov 3 2020 12:18 PM CST
BMW is hard at work producing wheels that may eventually replace alloy wheels in performance and fuel-efficient automobiles. The more weight you can remove from a car, the better its performance will be and the better the fuel economy will be. Weight reduction is particularly important in the EV and hybrid realm where less weight means longer driving distance.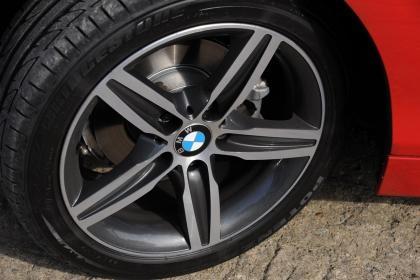 BMW working on building a new generation of carbon fiber wheels for its cars. Typically working in carbon fiber is very expensive. BMW is getting around much of the expense by using production cast off material from the i3 and i8 projects, which use carbon fiber in their builds.
Carbon fiber is a good material for making wheels. Carbon fiber wheels are about 30% lighter than aluminum and 50% lighter than steel. BMW is actively looking for more places to use the patents it has in carbon fiber processes. It is also looking at making a full carbon fiber steering wheel, a carbon fiber drive shaft for the X5, and a carbon fiber and plastic compound that is strong and light.
The carbon fiber wheels are expected to enter production in the next year or two. BMW has plans for a carbon fiber wheel and a hybrid carbon fiber wheel with spokes of alloy and a rim made from carbon fiber. The hybrid wheel is said to be 25% lighter than a pure allow wheel and if the spokes are carbon BMW says the wheel is 35% lighter than alloy. BMW also says that the carbon fiber wheels are more damage resistant than alloy wheels.
Related Tags