Plextor expands portfolio of SSDs for enterprise, and mobile products
Plextor expands portfolio of SSDs for enterprise, and mobile products.
Published Fri, Jan 10 2014 11:14 PM CST
|
Updated Tue, Nov 3 2020 12:19 PM CST
CES 2014 - We visited Plextor's CES showroom yesterday and found a broad range of new products that span several markets. Over the years, Plextor's image changed from optical products to consumer SSDs and now the company looks to just make it all SSDs.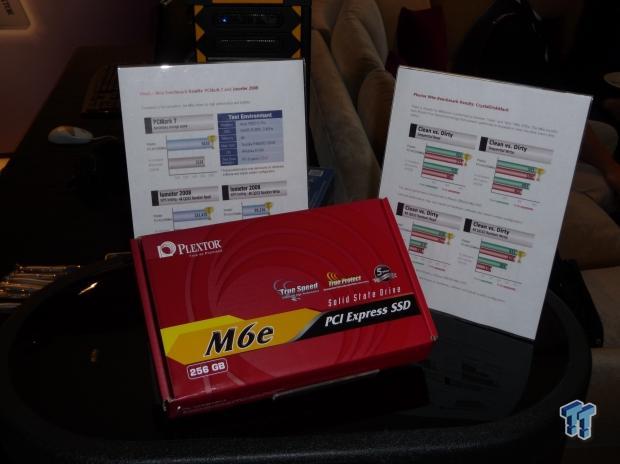 First up is the new M6e, a PCIe 2.0 m.2 SSD that uses two lanes to outperform SATA based storage products. The M6e drives we saw at the booth include an adapter for desktop use. This makes the M6e the ultimate performance SSD since end users keep TRIM and avoid the hassles of RAID.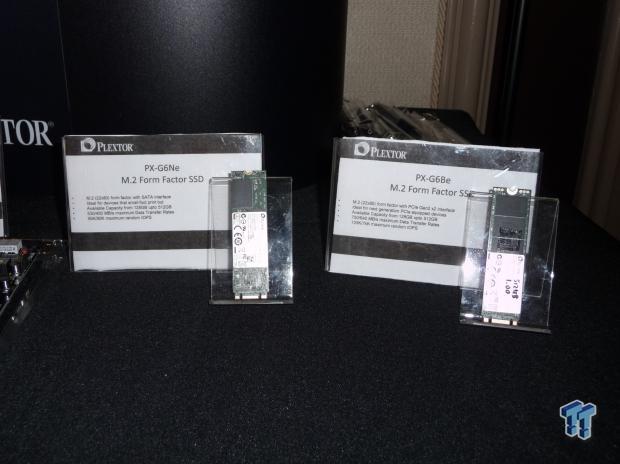 Moving closer to the mainstream consumer level, the M.2 form factor could dominate the notebook market with both SATA and PCIe based drives. M.2 products will cost less to manufacture when the economics of scale catch up.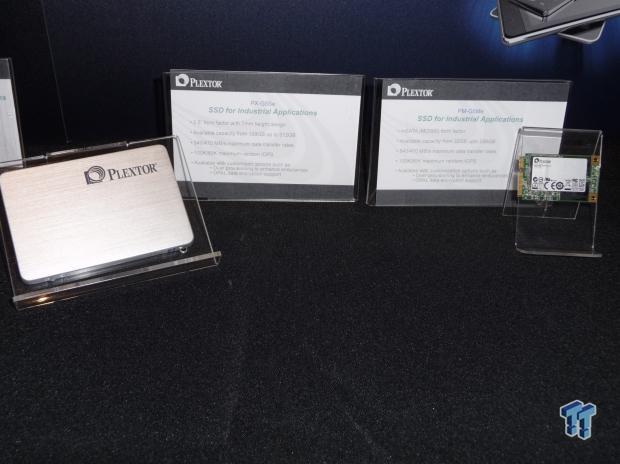 On the industrial side, Plextor makes custom SSDs for customers who need Opal encryption or overprovisioning not offered from Plextor's off-the-shelf products.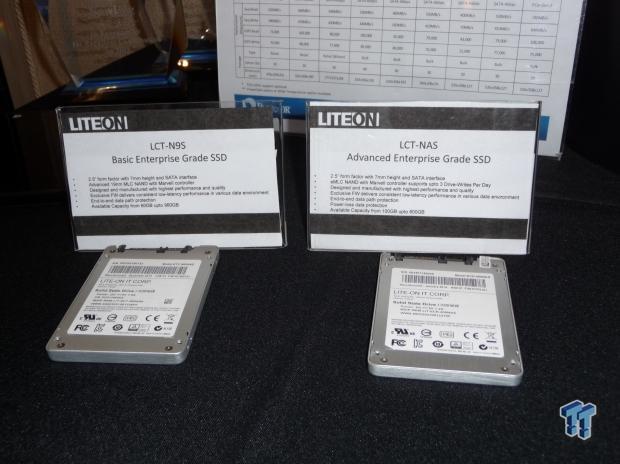 Finally we have a few enterprise offerings from the LiteON division. On the left is an enterprise model that scales to 960GB while focusing on low latency. The SSD on the right is interesting to NAS and SAN users because it's built to cache enterprise workloads. This is a market I predict will grow over the coming years with the increase of NAS purchases. NAS manufactures already ship products that use SSDs to cache data and the technology is starting trickle down to lower cost models like the QNAP TS-470 Pro.
Related Tags