US Army develops a drone that looks like a bird
It's a bird, it's a drone... no wait, it's both. US Army developers super-stealthy drone that looks like a bird.

Published Sun, Dec 1 2013 1:29 AM CST
|
Updated Tue, Nov 3 2020 12:19 PM CST
If a drone is flying high in the sky above you, they can be hard to spot, but when you do see it, it looks like a drone. This might not be the case in another 5-10 years, with the US Army finding a solution to this: making the drones, look like birds.
Enter Maveric, which features a bird-like profile, with flexible wings. The drone is made from composite metal, and can fly at heights of 25,000 feet, scooting along at 20-65 mph. Derek Lyons, Vice President of Sales and Business Development at Prioria Robotics, said: "There was a Special Operations requirement for a plane that had a natural, biological look - it wasn't supposed to look DoD-ish."
Prioria Robotics won a $4.5 million contract from the US Army's Rapid Equipping Force to make 36 of the bird-like drones for an urgent, undisclosed need. Earlier this month, training to use the Maveric began at the Joint Special Operations Task Force, with full-equipped delivery expected this month. One of the major benefits of Maveric is that it weighs just 2.5 pounds, and is capable of being contained in a 6-inch tube.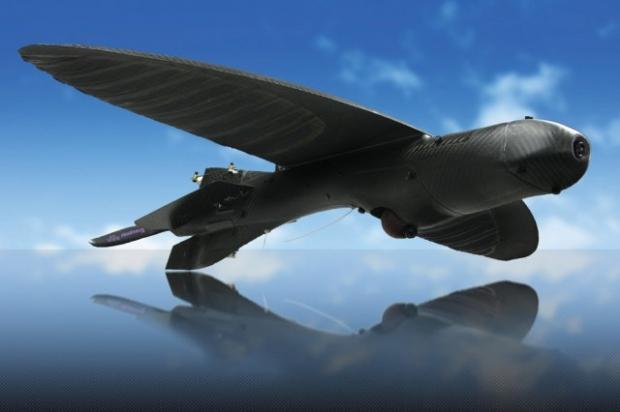 No assembly is required, with the drone capable of being launched within 5 minutes, by a single soldier. Once the Maveric reaches 100 meters, it is silent to anyone on the ground. The internal battery allows for roughly 1 hour of flight time, but with a 30-second battery swap, this is not too much of an issue.
Inside the Maveric, we have a gimbaled camera, which is capable of taking shots from nearly any angle, and is said to be that good is works in varying weather. REF Project Manager, Tami Johnson, said in a statement: "As the REF procures emerging capabilities to meet urgent Soldier requirements, we are often inserting technologies for the first time and assessing operational performance. It demonstrates our ability to validate a unique requirement, canvass emerging commercial-off-the-shelf and government-off-the-shelf technologies, and partner with other Army organizations to quickly place capabilities into the hands of Soldiers."
Related Tags