We're just days away from Samsung unleashing its Galaxy Gear smartwatch to the world at IFA, but Venture Beat has had a quick look at the upcoming Galaxy Gear smartwatch ahead of the ev ent.
One of VB's sources showed them a prototype of the Galaxy Gear, a prototype which was sent to developers and a few close partners of Samsung. Keep in mind that because this is a prototype, and Samsung of course has high levels of security around its smartwatch, that this won't be the final design of the Galaxy Gear, but it'll be awfully close.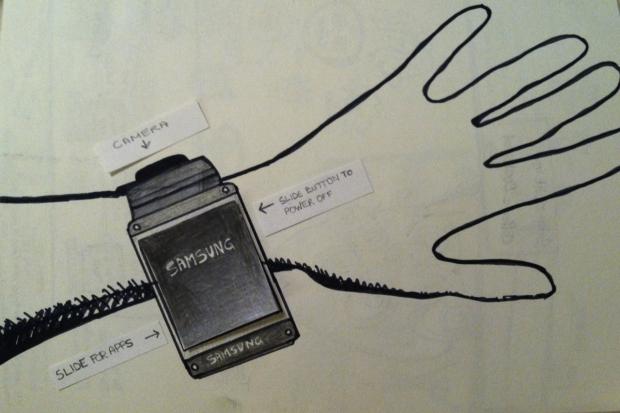 Samsung's Galaxy Gear smartwatch is part smart device, part fashion accessory, part camera and a health monitor. It features Bluetooth that will connect with all of Samsung's Galaxy S family of devices, but we might see it capable of connecting with all Android-based devices too. The Galaxy Gear also features Wi-Fi, allowing it to connect to the Internet and check your e-mail.
Samsung has crammed a 4-megapixel camera into the strap, as well as some small speakers. Health data can be measured through the camera, while the camera also does what a normal camera usually does - snaps photos. You can take photos of your food, tagging it as the exact food such as "grains" or "fat." As for specs, here's what we can expect to be inside of the Galaxy Gear:
Samsung S Voice for voice commands

Preloaded with Android apps for social media, health tracking, etc.

Integration with a companion Galaxy S phone or tablet

An easy-to-use swipe function to access apps, the built-in camera, and the photo gallery

Call logs (A cool use-case: You can initiate a call from the watch to a Samsung smartphone device)

Internet access

Power button on the side

Social media integration - you can share to your Facebook or Twitter account from the watch

10+ hours battery life