Today system builder Digital Storm announced what it says is the "New Standard in PC Cooling" by unveiling its new HydroLux complete desktop cooling solution. The new liquid cooling system is available exclusively on Digital Storm desktops and combines liquid and airflow cooling with a fully integrated customizable control suite that lets you manage and change things from the desktop.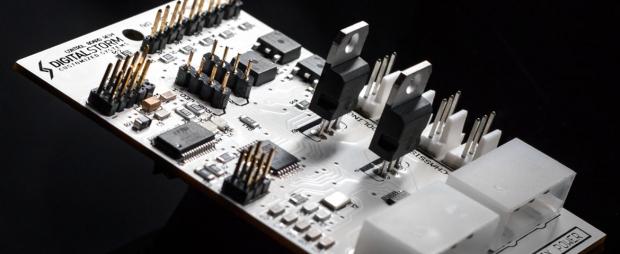 "We work hard to differentiate the Digital Storm brand by engineering powerful systems that meet our customer's high-performance demands," said Rajeev Kuruppu, Digital Storm's Director of Product Development. "HydroLux delivers on that promise by providing an industry leading cooling solution that can be fully customized to meet each user's unique needs."
HydroLux allows users to monitor their systems cooling performance and the software will automatically adjust to temperature fluctuations in real-time, making this one of the first liquid cooling solution that allows users to control their system from the desktop environment.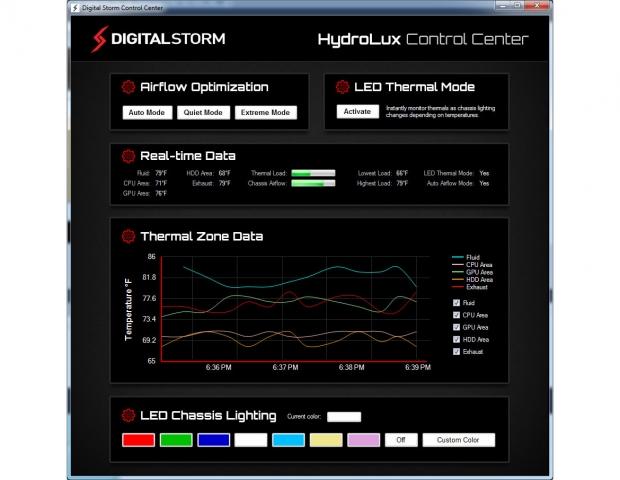 Hydrolux also features a unique LED lighting solution that alerts users of temperature fluctuations and fluid temperature. The software is able to adjust LEDs built within the chassis to display different colors for different temperatures. The colors change from a cool blue to a warm red with a yellowish orange indicating medium.
Additionally, HydroLux utilizes large volume high-flow pumps that are able to push as much of 300 gallons of cooling liquid through the loop per hour. This in turn increases heat dissipation and improves overall system stability. To learn more about Digital Storm and the new HydroLux system head over to the source listed below.