In a little over two weeks from now, Samsung will unveil its Galaxy Gear smartwatch at its Unpacked event being held at the IFA 2013 conference in Berlin, Germany. Today, thanks to website GigaOm, we now have an idea of what hardware the Galaxy Gear will feature.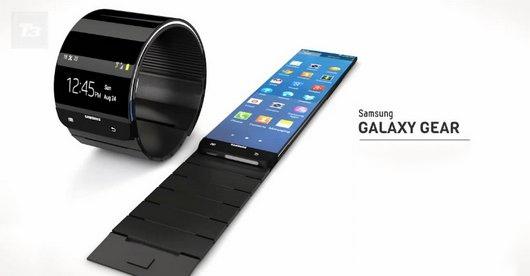 The report states that Samsung has managed to cram a 2.5-inch flexible OLED screen, a dual-core processor, and an unknown amount of RAM into the small wrist package. The report says that "decent" battery life can be expected from a lithium-based battery and that a camera alongside speakers will be embedded into the device's wrist strap. Other sensors rumored to be on board include an accelerometer, a gyroscope, Bluetooth 4.0, and some form of gesture support.
The report went on to say that Samsung will offer incentives to developers to offer apps for the smartwatch through its proprietary app store rather than posting them on Google Play. Over the last few weeks, I've done a lot of thinking about smart watches, and while I feel that there definitely cool, I honestly see them as a passing fad. By this time next year or the year after, I suspect we will look back and wonder why we all spent so much money on smart watches.