Today, LG Electronics announced three new additions to its IPS 21:9 UltraWide line of PC monitors. LG says that "the new monitors enable users to work on multiple files simultaneously as well as maximize their movie and gaming experience." The three new models--29EA73, 29EB73 and 29MA73--all feature LG's 29-inch IPS 21:9 display but differ in feature sets.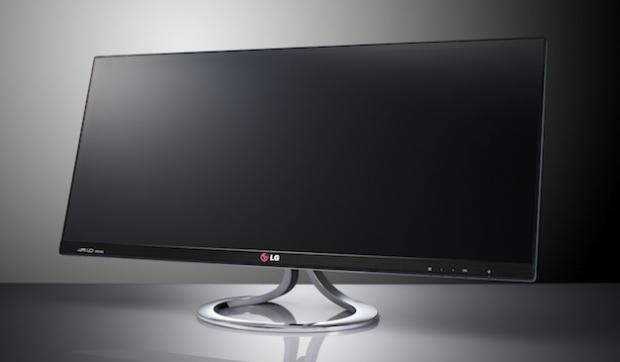 The 29MS73 model features a built-in TV tuner as well as the new Extra View picture and teacher feature that gives users the ability to access TV schedules, smartphone games, and other content in the extra window while watching TV at the same time. The 29EB73 model features an ergonomic adjustable stand that makes it easy to reposition the monitor to a comfortable height to reduce neck strain, stress, and to create a more productive work environment. It appears that the 29EA73 is a normal PC monitor with not many extra features.
All of the new UltraWide monitors feature a new enhanced four-screen split feature which automatically divides this display into four segments to allow quick and easy multitasking from the desktop. The segments are repositionable with just a few mouse clicks and there is a built-in Dual Link-up feature that allows users to simultaneously access and view information stored from to external devices such as smartphones or other PCs.
"LG's IPS 21:9 UltraWide series represents a bold re-imagining of the traditional computer monitor," said Hyoung-sei Park, head of LG Electronics Home Entertainment Company's IT Business Division. "Our cinematically proportioned displays boast superb productivity-enhancing features and incredible IPS picture quality. LG will continue to introduce new products that challenge the status quo and offer new and exciting possibilities."