Dell enters beta testing of new thumb drive sized Android PC
Dell is said to have entered the beta testing phase for Project Ophelia, the company's response to Chromecast.
Published Mon, Jul 29 2013 10:03 AM CDT
|
Updated Tue, Nov 3 2020 12:21 PM CST
A recent report by PC World is suggesting that Dell has recently started beta testing thumb drive sized Android mini PCs that could give Google's recent Chromecast a run for its money. Dubbed project Ophelia, the device is said to be similarly sized to the Chromecast but would feature much more functionality as it will run a full version of Android instead of a slimmed down version of Chrome OS like the Chromecast does.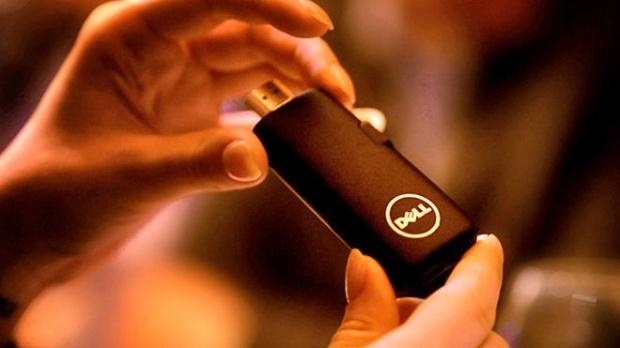 Project Ophelia features the same style direct HDMI connectivity that Chromecast does and is said to feature a full version of the Google Play Store that would allow users to download the full complement of apps, games, movies, and books that other Android devices use. It will feature both Bluetooth 4.0 and and Wi-Fi, so wireless keyboards, mice, and the various Android-to-Android Wi-Fi-based remote apps that are growing so popular should work well.
Sources say that project Ophelia should retail for around $100, but for now, only beta testers are getting there hands on Ophelia, and we don't expect a release until sometime during the next fiscal quarter which could be as late as October. While the $100 price tag is a bit on the high-end in my opinion, this little device could spell big trouble for companies like Pivos, producer of the Xios DS Android-based set-top box that is one of the leading sellers for Android HTPCs.
Related Tags