Under the theme of "SSDs for everyone", today Samsung held the 2013 Samsung SSD Global Summit at the Westin Chosun Seoul in celebration of the launch of its new solid state drive (SSD), the Samsung SSD 840 EVO. This is a consumer-oriented entry-level, high-performance SSD that comes in capacities up to 1TB.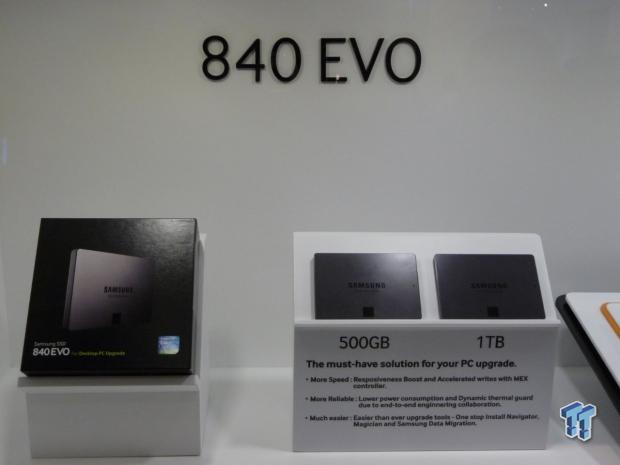 "After accelerating the growth of the SSD market with last year's launch of entry-level, high-performance SSDs, we are introducing much faster SSDs with up to 1TB capacities offering consumers a wider range of choices," said Young-Hyun Jun, executive vice president, memory sales & marketing, Samsung Electronics. "Samsung continues to enhance its SSD brand image by delivering the industry's highest quality solutions and continuously increasing its SSD market share by expanding the adoption of higher density SSDs especially in client PC segments."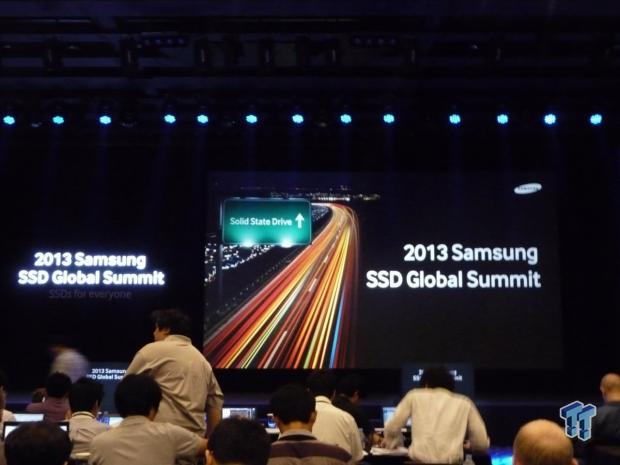 The new a 840 EVO series features the industry's most compact 10nm class 128 GB high-performance NAND flash memory. Samsung began mass-producing these memory modules in April and they feature the company's proprietary multi-core MEX controller. This allows the 840 EVO to achieve "unrivaled value for performance with improve sequential read and write speeds"
Samsung says that the 250GB 840 EVO SSD delivers 520MB/s sequential write speed making it more than two times faster than the previous 250GB 840 SSD. The Samsung SSD 840 EVO series is available in sizes including 120GB, 250GB, 500GB, 750GB, and 1TB. No word was announced on pricing or availability dates.