Earlier this month, Samsung announced the Galaxy S4 Zoom. Today we got to see it live for the first time. At this afternoon's Premiere 2013 event in London, Samsung finally showed off its smartphone/point-and-shoot camera mashup. Samsung says the S4 Zoom is a realization of Samsung's mission to create a single device that fills the role of an amazing smartphone and high-end compact camera.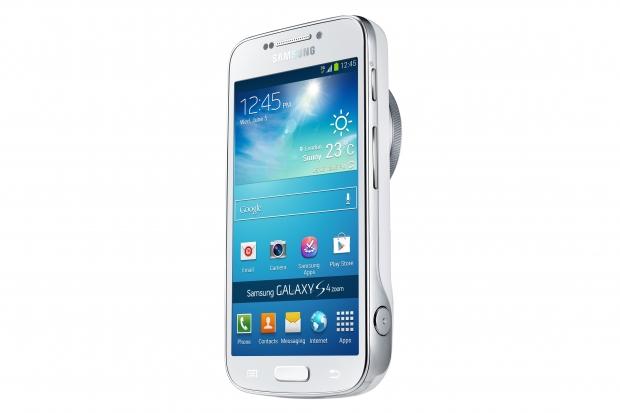 "The Samsung GALAXY S4 zoom represents yet another step forward in the way Samsung is working to enhance the lives of our customers around the world," said JK Shin, President and CEO, Head of IT & Mobile Communications Division, Samsung Electronics. "As communication continues to become increasingly visual in nature, people wish to capture and share their moments in the highest quality possible, but often do not have the space or inclination to carry a dedicated camera for this purpose. The GALAXY S4 zoom changes this forever, combining the industry leading functionality and connectivity of the GALAXY S4 with the high quality photographic experience you'd expect from a compact camera. The result is truly the best of both worlds, without compromise."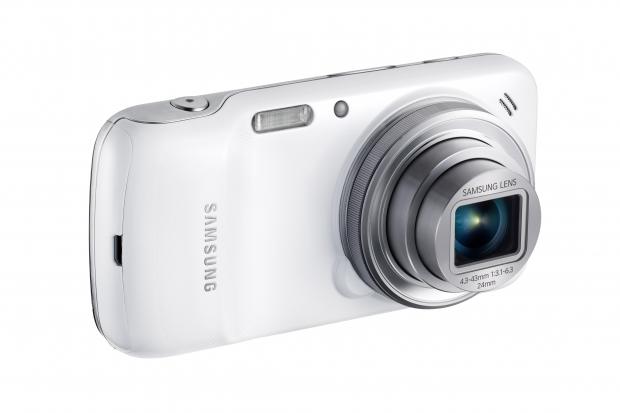 Combining a 10x Optical Zoom, a 16-megapixel CMOS sensor, OIS and a Xenon flash with the very latest Samsung GALAXY S4 technology, the GALAXY S4 Zoom is likely the most advanced compact point-and-shoot camera on the market today. The S4 Zoom features a 1.5GHz dual-core processor, 1.5GB of RAM, and 8GB of internal memory that is expandable via a micro SD card. A 4.3-inch qHD Super AMOLED screen and a 2330mAh battery round things out. Android 4.2.2 Jelly Bean is present and the device features the usual 3G and 4G connectivity along with Wi-Fi and Bluetooth.