Scythe has released a new all-in-one panel for PC enthusiasts who want to greatly extend their cases front panel I/O offerings. The new Kama Panel 3.1 houses a plethora of additional ports, controls, and even a power and reset button.

The Kama Panel 3.1 is based on previous Kama Panel designs with some modern upgrades. Two USB 3.0 ports along with a 2.5" SATA port for HDD / SSD use are the most prevalent features, while a two channel fan controller with a backlit LCD screen is positioned to the right.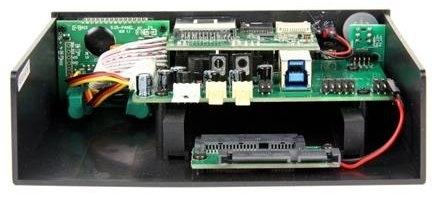 Also featured on the panel are several memory card reader ports, audio jacks and even a set of power buttons. This panel looks like it would be an excellent addition to modders who are building a custom chassis, and could be fit as is into any 5.25" bay or scavenged for parts to be custom fit by the skilled modder.