Facebook's new News Feed design
Facebook announces updates to New Feed; new design makes use of more screen real estate
Published Thu, Mar 7 2013 12:17 PM CST
|
Updated Tue, Nov 3 2020 12:24 PM CST
Facebook's Mark Zuckerberg is currently up on stage talking about how they want to turn the News Feed into the best newspaper in the world. He has pulled up a picture of what the News Feed looked like in 2007. Zuckerberg notes that the News Feed has shifted towards visual content: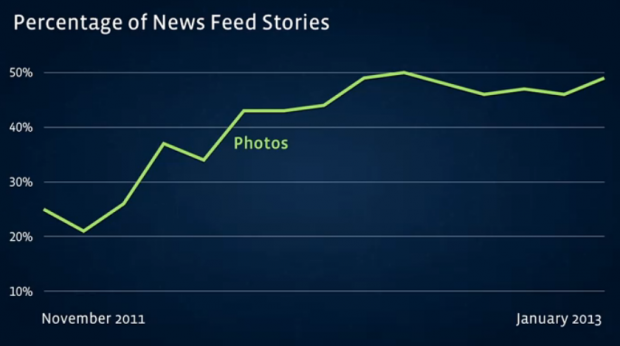 Zuckerberg has just debuted the new look: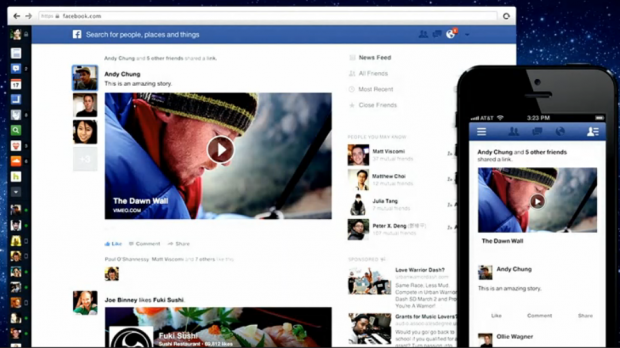 They are looking to feature the same design across the desktop and mobile environment. The new design will make use of more of the available screen real estate. The current design uses only about 40 percent of available space. The new design features larger pictures that will be the focus of the updated design.
Posts by news outlets and pages, such as the ones we push out through our Facebook page, will get longer summaries and other changes. Stories about your friends becoming friends with someone will also be increased in size. Cover photo, mutual friends, and other small changes have been added to this type of story:

Facebook continues the trend of updating the different types of stories to be more involving. For example, if several of your friends share a link, you'll get a story that looks like the following: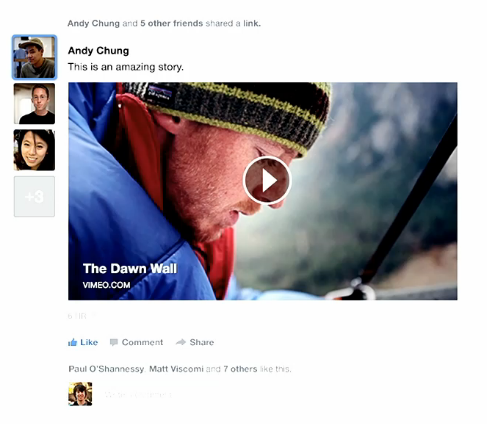 The News Feed will now offer personalized recommendations. Say I like NPR, Facebook's new News Feed might offer up a list of the most popular articles for the day based upon the number of shares.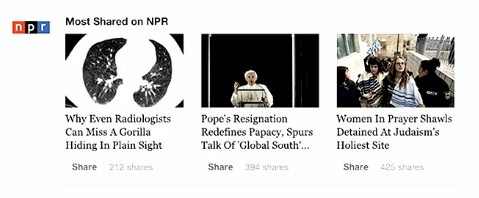 Facebook will now allow the selection of different feeds. For instance, the All Friends feed will show every post from your friends in chronological order so that you won't miss anything. This is likely to help with the fact that posts are generally seen by only about 35% of your friends.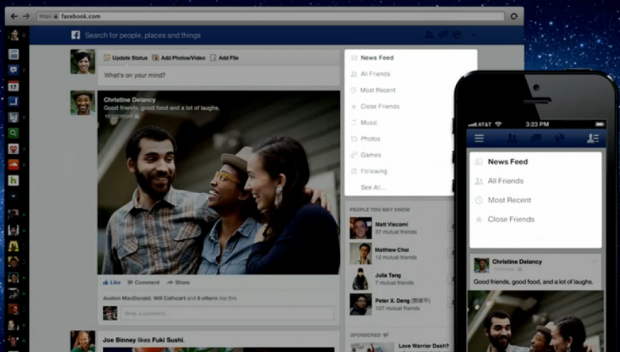 Other feed options include Photos, Music, and Events. These feeds will offer up content that fit in their respective categories. The categories will also list in order of how often you use them. If you are always checking your Photos feed, it will be at the top of the list to pick from.
Facebook notes that they can't wait to get this new News Feed design in front of the users. The experience is now unified across mobile and desktop. The desktop design will feature the same navigation "tray" that is used on the mobile apps.
Rollout will be slow on the desktop because of some of the major changes. Head to https://facebook.com/newsfeed to find out more.
Related Tags