Samsung's Galaxy S IV is coming, and you have officially been invited to its launch event in New York City on March 14th at 7:00pm US Eastern time. This morning Samsung released an official teaser image that invited everyone down to Times Square to watch the unveiling via a live stream.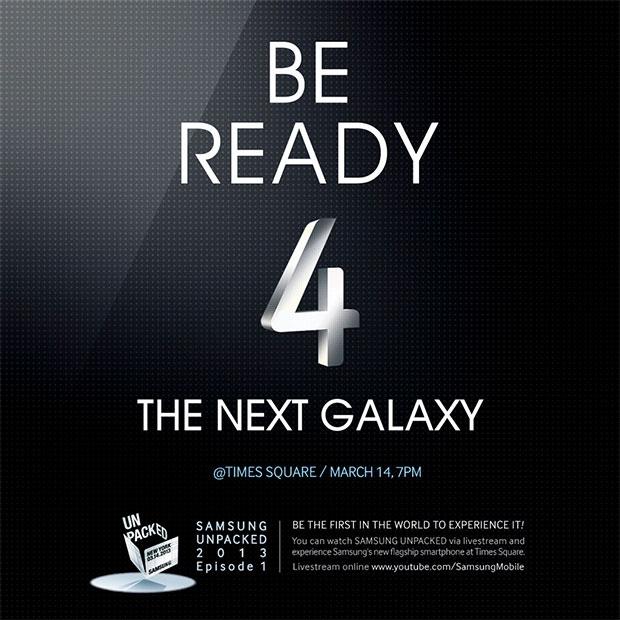 If there was ever any doubt about what this event was about, the large number 4 in the center should clear that up for you. The invite reads: "Be the first in the world to experience it!...You can watch Samsung Unpacked via live stream and experience Samsung's new flagship smartphone at Times Square."
It is widely expected that the Galaxy S IV will overtake the iPhone 5 as the most popular smartphone, by sporting a 4.99-inch HD SoLUX LCD and a Qualcomm Snapdragon 600 clocked to 1.9GHz. Will any of you TweakTown readers head to Times Square for the event? Let us know in the comments below.