If you've been waiting around for the Skyrim DLC to come to PlayStation 3, your wait can finally come to an end. Over the next three weeks, Sony will be releasing one DLC pack per week. First up for release is Skyrim's Dragonborn DLC which is available for only $9.99 for the first week. After which, it will set you back $19.99.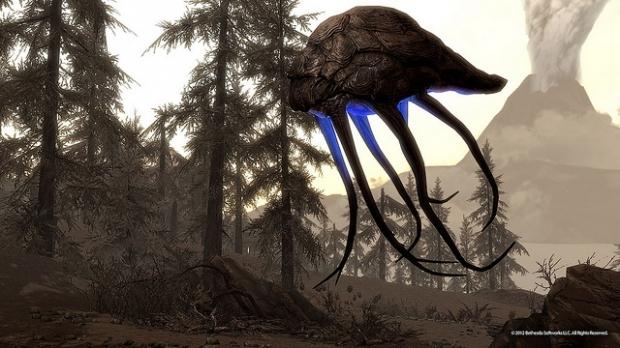 Users will be able to pick up Hearthfire next week, so stay tuned for news about when that is released. The PlayStation blog has more details on the Dragonborn DLC, since it has been a while since it originally released on other platforms:
Explore Beyond Skyrim - Leave the province of Skyrim and travel to the coastal island of Solstheim. Encounter the Dark Elven settlers of Raven Rock and the native Skaal, as you unravel the mystery of a Dragonborn's return.
Become the Ultimate Dragonborn - Harness the power of the Voice as you face off against the first Dragonborn. Wield new shouts and spells including Dragon Aspect - allowing you to summon the inner power of a dragon to deliver colossal blows and strengthen other shouts.
New Powers - Discover dark powers as you journey into a new Daedric realm. Collect books of forbidden knowledge and choose new paths for your skills and abilities.
New dungeons, creatures, weapons, and more - Suit up in Bonemold and Chitin armors and wield Stalhrim weapons as you navigate through a myriad of dungeons. Battle formidable foes like Ash Spawn, Rieklings, and more.