Cinemark introduces 'CineMode' program to reward moviegoers who don't text during film
Cinemark has launched CineMode to help combat texting at the movies.
Published Thu, Nov 15 2012 10:22 AM CST
|
Updated Tue, Nov 3 2020 12:26 PM CST
Throughout the years of going to movie theaters, I've experienced pretty much every kind of rude behavior a person can experience including witnessing a group of pre-teens urinating on the movie screen. But the not-so recent trend of moviegoers who absolutely need to be on their cell phones during a movie is especially annoying as their phone screens always distract me no matter how much they try to conceal their device. If a new program from Cinemark takes off, moviegoers may finally learn to keep their phones in their pockets or purses for the duration of the film.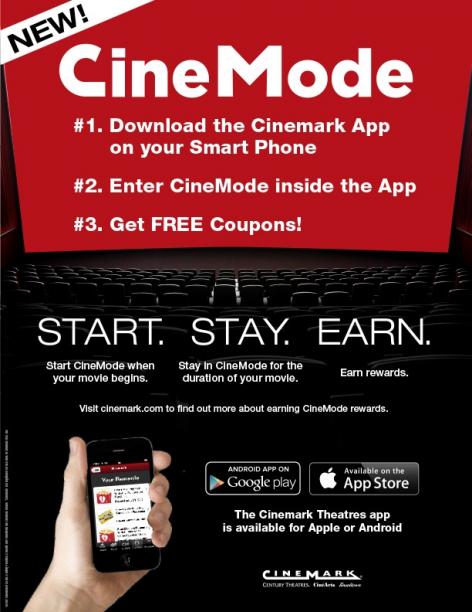 Cinemark has announced a new program called CineMode which is an application that will keep track of a moviegoers cell phone usage during a film. When the application is launched, CineMode will dim the users' cell phone screen and ask them to set their phone to vibrate. If the user is able to keep their mitts off their phone for the duration of the film, they will be presented with a digital coupon that can be redeemed for a discount on a future movie at a Cinemark theater.
I'm already well aware texting in the movie theater will never go away as there are too many self-centered people in the world who absolutely need to be connected to their phones at all times, but I'm hoping the lure of a digital coupon for a future movie will be enough to keep their hands of their phones for at least an hour.
Related Tags